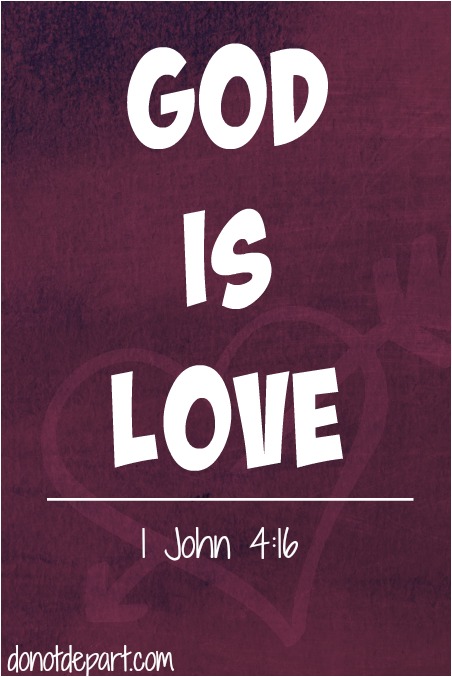 Because God is love, we can fully trust Him. His will toward us will always be based on this fact of His nature. Isn't it humbling and reassuring that we serve such a loving God?
13 By this we know that we abide in him and he in us, because he has given us of his Spirit. 14 And we have seen and testify that the Father has sent his Son to be the Savior of the world. 15 Whoever confesses that Jesus is the Son of God, God abides in him, and he in God. 16 So we have come to know and to believe the love that God has for us. God is love, and whoever abides in love abides in God, and God abides in him. (1 John 4:13-16, ESV)
Every day this month the Do Not Depart team will be posting a scripture graphic that you can use to spread the Word of God. Share it on social media, print it out and write someone a letter, email it to someone who needs encouragement.
You are free to share our image with 1 John 4:16 above. If you have questions about how to download images, just ask in the comments (be sure to tell us what type of computer/device you are using.)