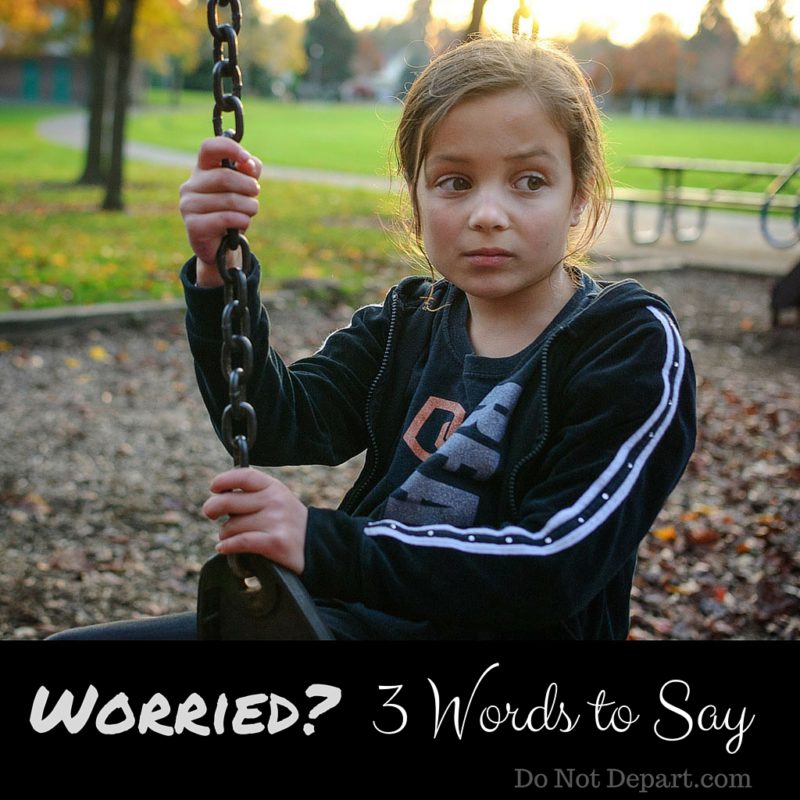 "Don't panic. I'm with you. There's no need to fear for I'm your God. I'll give you strength. I'll help you. I'll hold you steady, keep a firm grip on you."
Isaiah 41:10 (The Message)
[Please note: This post is only about garden-variety worrying, not mental anxiety due to biological or other causes. See "Where Is God in Mental Illness" for the latter.]
What's Worrying You Today?
Will violence break out where I am or where my loved ones are?
If our car breaks down again, how will we pay for it?
Why does my daughter keep getting headaches?
Will I ever find the right spouse/friend/church/____?
What am I supposed to do with my life?
Am I a lousy parent after what I said this morning?
And this classic one:
Why can't I stop worrying?
Unfortunately, many of us worry too much. I know I do. Despite that Jesus said don't do it:
"So do not worry, saying, 'What shall we eat?' or 'What shall we drink?' or 'What shall we wear?'"
Matthew 6:31 (NIV)
What's Wrong with Worrying?
Worrying is painful. It steals our joy. It hurts those around us. It wastes our energy. It leads us to doubt God's goodness.
So why do we worry? Perhaps because we think if we catch the bad thing in time, we can prevent it from happening. As if our worrying can stop it before it's too late.
But of course our worrying does not solve problems. It just creates new ones. It divides our minds, births discontentment, and prevents us from thinking about things that would be beneficial.
The word "anxious" in the Greek, merimnao, comes from merizo, "to divide," and nous, "the mind."
Worrying = a divided mind
Worrying pulls us in many directions instead of keeping us focused and together.
3 Words to Quiet Worry
So what can we do about worrying? Self-discipline doesn't work. Denying problems exists doesn't work. Entertaining it away doesn't work. Trying to control the circumstance or person doesn't work.
Instead, the next time your mind is distracted with worry, try using these three words as you pray to silence your mind's chatter.
1. Jesus
There is power in the name of Jesus. Focus on Him (Hebrews 12:2; Colossians 3:1). Call on His peace. Say and believe His words, not your own.
If you've been memorizing Matthew 6 with us the past few months, think about this: every minute you spent focusing on Jesus's words was one minute you didn't spend worrying about your own troubles. It's not vain repetition to say over and over, "Jesus, Jesus, Jesus." It's wise. He's listening and answering, even if you're unaware of how.
2. Here
Many of our worries come from things that might happen "over there," not what's actually happening "right here." Draw your attention away from "what if" and instead accept "what is" actually happening, even if it's hard stuff. Look for how God is working in it. Count the blessings you can see (Isaiah 12:4-5). Choose gratitude for what you find and let the peace of Christ displace the worrying (Colossians 3:15).
Use Philippians 4:8 as a guide to help you see what is right here to be grateful for. And to help you respond to what is right here instead of simply worrying about something somewhere else.
3. Now
Correct the time-shift problem: get out of the future and come back to the present. God has fresh supplies of grace for us every single day (Lamentations 3:23), but He only gives them to us one day at a time. In this day, open your hand to receive this day's grace instead of reaching out for tomorrow's grace, too. Now is the when of God's presence.
Our beliefs that future outcomes will be bad is the root of much of our anxiety. But if we can return back to now, seeing that God is always with us in this very moment, we can better trust He'll be equally faithful in the days to come. [Read A Daily Dose to Overcome Anxiety.]
"Give your entire attention to what God is doing right now, and don't get worked up about what may or may not happen tomorrow. God will help you deal with whatever hard things come up when the time comes."
Matthew 6:34 (The Message)
Benefits of Jesus—Here—Now
Saying these three words to ourselves when we worry, "Jesus, Here, Now," is not a magic mantra to stop our worrying. But it can be an exercise of intentional prayer to bring us back to this moment of grace and find hope again. We can think more clearly, more positively, and be more available to others.
God promises us a mind of power and love and self-control (2 Timothy 1:7). Not fear. Not confusion. Not worries.
I'm still learning how to accept this gift of peace in the moment. I'm not there yet. I'm still not totally comfortable with uncertainty.
But I continue to reach for contentment with today's grace instead of worrying about its potential lack in the future. And I am making progress.
May we all encourage each other to accept God's grace in the name of Jesus, in this here, right now.
Jesus. Here. Now.
Do you struggle with worry, too? Which word stands out most to you: Jesus, Here, or Now? Please share in the comments.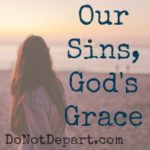 Related: