For all who are led by the Spirit of God are sons of God. For you did not receive the spirit of slavery to fall back into fear, but you have received the Spirit of adoption as sons, by whom we cry, "Abba! Father!"
Romans 8:14-15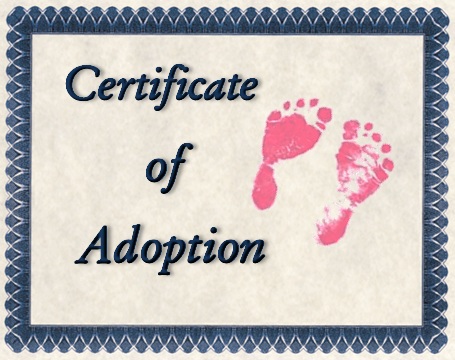 If you're a believer in Jesus as your Lord, you know it includes adoption by God, His Father. But how comfortable are you with that bond? Is your relationship with Him the central relationship in your life?
Does knowing you're His daughter bring you the joy and security you'd hoped for?
Roman Adoption vs. Slavery
At the time of the apostle Paul's writings, in the Roman world as now, a child from one family could legally be transferred to another family through adoption. He became an equal heir with any children by birth. He was often as equally loved as any natural-born child and treated no less inferior, according to Biblical scholar F. F. Bruce.
But what about a slave child brought into a family? Both the slave child and the family child were to do what they were told, go where they were sent, eat what was put before them. Neither had authority or control to make high-level decisions or to live on their own.
But there the similarities ended.
One lived in fear. The other did not.
One could make no plans. The other had choices.
One was property. The other was free.
The Father Difference
Were the children inherently different themselves? No. The difference was the adult in charge.
As Christians, we have all the privileges of the adopted child—the free child—not because we're smarter or holier or more worthy, but because of the One who rescued us—the Father.
Led by the Spirit of God, as children of God (Romans 8:14), we no longer have a spirit of slavery to push us down in fear.
Still Afraid?
But I'll admit I still live with fears. What if my husband loses his job or my daughter can't have children or I end up with Alzheimer's?
Do these worries mean I'm not a child of God?
No.
But it might mean I'm not putting total confidence in my adoptive Father and His promises. Not for a perfect life now—that's never the promise—but to be held by a perfect Father through the imperfections here. Even though I've been given a full measure of the Spirit of adoption, I'm still in the process of fully accepting it.
Cry Abba, Father
In Romans 8:15, Paul uses both the Aramaic word for father, Abba, and the Greek word, Pater. Jesus used the same words in His passionate prayer to God in Gethsemane (Mark 14:36) when He called out "Abba, Father!"
But slaves weren't allowed to use the more deeply affectionate terms Abba or Imma (mother) when speaking with their masters. Those were only meant for children.
Children like us—kids intentionally chosen and extravagantly loved into a family.
His Spirit breathes into our spirit, confirming our true identity as His children. He leads us away from the slavery of fears into a life of freedom. We can now not only say, but cry out, "Father,my Abba!"
What a beautiful birthright to inherit.
The Spirit himself bears witness with our spirit that we are children of God, and if children, then heirs—heirs of God and fellow heirs with Christ….
Romans 8:16-17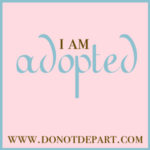 What, if any, insecurities do you still carry around needlessly, despite being a child of God?
What scriptures and experiences have helped you grow more confident in your adoption by our Abba, Father?
Please share—it's family talk.