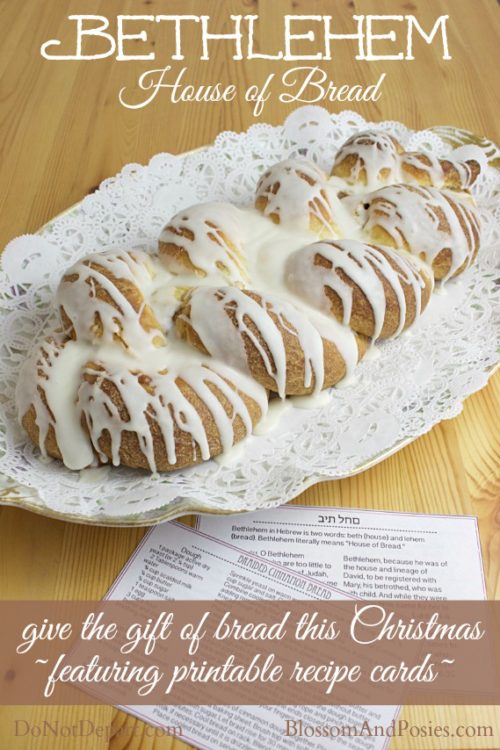 But you, O Bethlehem Ephrathah,
who are too little to be among the clans of Judah,
from you shall come forth for me
one who is to be ruler in Israel,
whose coming forth is from of old,
from ancient days.
Micah 5:2
Bethlehem – it almost didn't seem like a real place to me as a child.
I grew up thinking of it as a quaint, almost fictional, setting for the first Christmas – a town bustling with sandal-wearing people, lots of animals, and suddenly one night, a baby born in a small open pole barn surrounded by lots of clean hay.
I suppose I read a lot of Christmas picture books.
The real Bethlehem was not quite what the picture books depict. For one thing it was little. So insignificant it was not included in the lengthy list of the cities of Judah in Joshua 15. For another, I have raised animals and believe me, hay does not stay clean and sweet smelling. Not to mention the fact that the bible only tells us that Jesus was laid in a manger, not where that manger was. There is a good possibility it was in a cave, likely at the back of a house, a common arrangement in those days.
Unlike my picture books, the real Bethlehem was small, smelly, and insignificant in the world's eyes. Just another town.
And that made Bethlehem of Judah the perfect place for God to reveal His glory in His only begotten Son. After all, God loves to show forth His greatness in the weak things of the world!
But God chose what is foolish in the world to shame the wise; God chose what is weak in the world to shame the strong; God chose what is low and despised in the world, even things that are not, to bring to nothing things that are, so that no human being might boast in the presence of God. 1 Corinthians 1:27-29
The Importance of Bethlehem
Despite its size, by the time Micah was prophesying about the coming ruler of Israel, little Bethlehem had seen its share of important events among Jesus' ancestors.
Rachel died giving birth to Benjamin on the way to Bethlehem. Genesis 35:19-20
Naomi and Elimelech left Bethlehem with their young sons, to escape a famine. Ruth 1:1-2
It was upon Naomi's return to Bethlehem with her daughter-in-law that Ruth met Boaz and became his wife. Ruth 4:11
Samuel went to Bethlehem to find Jesse's sons. 1Samuel 16:1
And it was in Bethlehem that Samuel anointed David as King of Israel. 1 Samuel 16:13
Then finally, centuries after Micah lived, His prophecy was fulfilled.
And Joseph also went up from Galilee, from the town of Nazareth, to Judea, to the city of David, which is called Bethlehem, because he was of the house and lineage of David, to be registered with Mary, his betrothed, who was with child. And while they were there, the time came for her to give birth. Luke 2:4-6
House of Bread
In addition to fulfilling prophesy, Jesus' birth in Bethlehem was in some ways a prophesy itself.
The Hebrew for Bethlehem is two words – beth (house of) and lehem (bread.) Thus Bethlehem literally means 'House of Bread."
Jesus was born in the "house of bread" – how fitting that He called Himself the bread of life!
Jesus said to them, "I am the bread of life; whoever comes to me shall not hunger, and whoever believes in me shall never thirst." John 6:35
The Lord Jesus Christ is our ultimate spiritual sustenance!
Give the Gift of Bread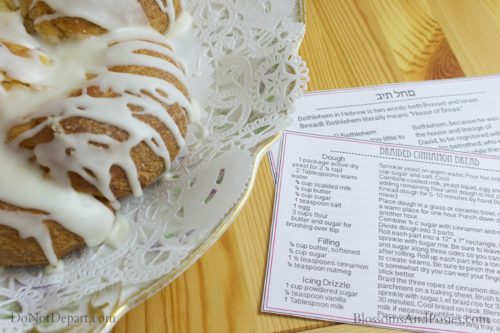 With Christmas just a few weeks away, I find myself in the kitchen more than usual. I love to bake, and at Christmas I always bake one item without fail – our Christmas braid. It is a recipe handed down from my mother-in-law, and I have made it for our family's Christmas breakfast for 21 years.
Homemade gifts are a lovely way to give a little bit of yourself along with your present. If you would like to bake a delicious and pretty Christmas braid as a gift, we have included a printable recipe card you can attach, that includes information with the meaning of Bethlehem and related scriptures.
If you prefer a less sweet bread, you will find a recipe for whole wheat bread on the printable as well. This one is our family's favorite daily bread.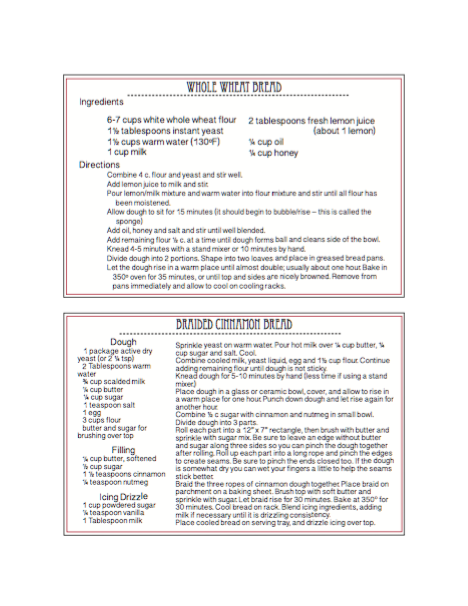 The
recipe cards
are designed to be printed double-sided, so that on one side you will see the recipe, and on the other you will see scriptures. I recommend printing on card stock if you can. Just wrap your bread in foil or plastic wrap, punch a hole in the corner of your recipe card, and run a ribbon through the hole to tie around your gift of bread!
Special thanks to Ashley Taylor for creating this printable!