Read these tips on first words to help you memorize a Bible chapter, and to specifically memorize this week's verse, Deuteronomy 30:14.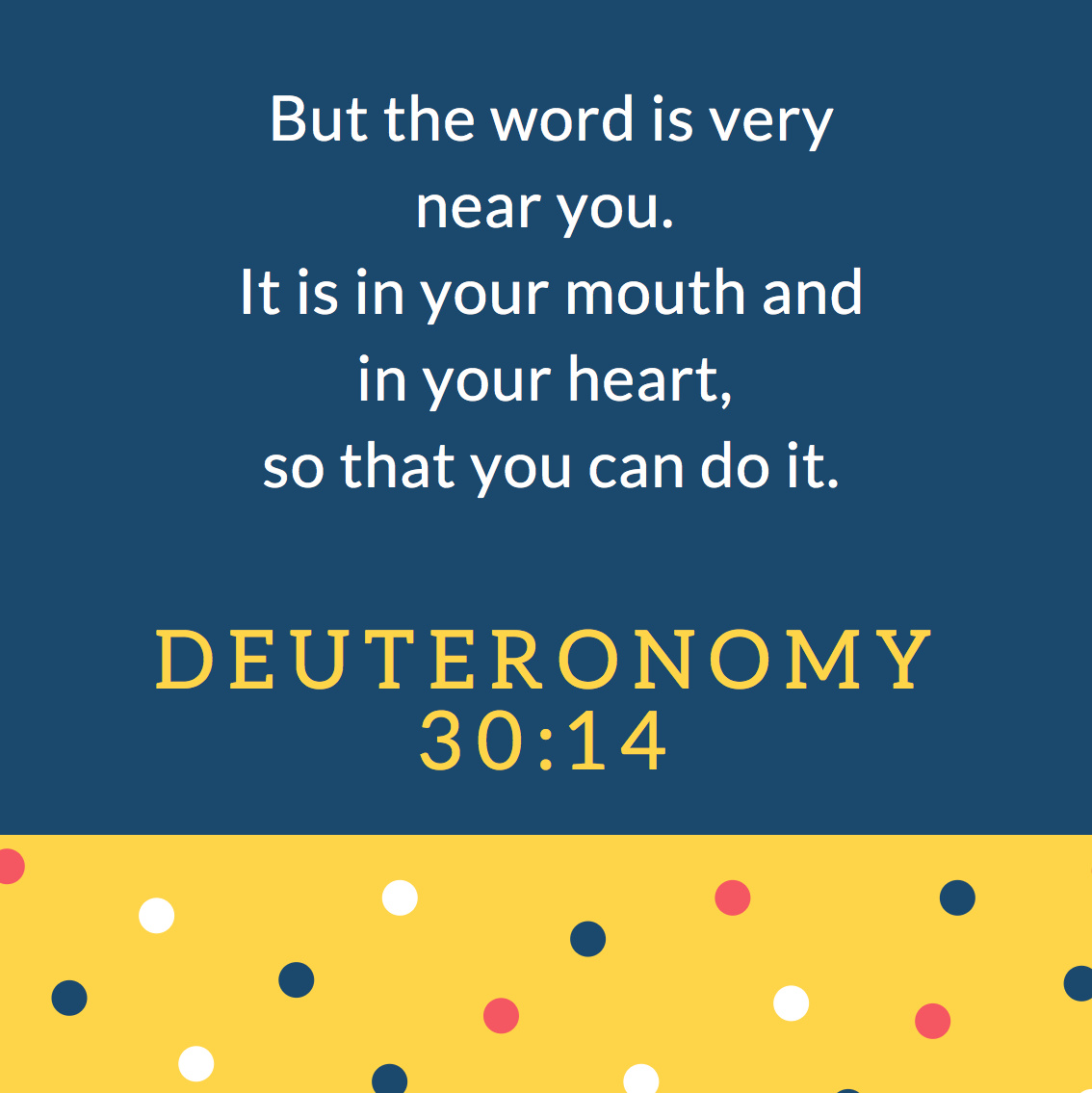 Memorize this week
"But the word is very near you. It is in your mouth and in your heart, so that you can do it."
Deuteronomy 30:14 (ESV)
The Important First Word
When we're memorizing a chapter, sometimes the first word of each verse is the hardest to get right, especially when it's a small conjunction or pronoun.
But those first words are often the very ones that prompt us to recite the remainder of the verse.
Notice the first words we've learned so far (in ESV):
For (v11)
It (v12)
Neither (v13)
But (v14)
But . . .
We're turning a corner this week with "But." It signifies an orientation change.
Instead of where God's word is NOT, this week we're learning where God's word IS. Once you remember to start with "But" this week, the rest may come easier than you expect. (NIV uses "No.")
Where is the word?
The word is not only near you, it is VERY near you.
All 4 versions we're using have the word "very" in them this week—ESV, NIV, KJV, NKJV. (See our newsletter for more on the word "very.")
This week's verse is also different in that it is two sentences instead of one. The second sentence begins with "It," referring to the word.
Again, where is the word?
The word is in your mouth and in your heart.
And why is it there? So that we CAN DO it.
Keep a CAN DO spirit as you memorize and live out Deuteronomy 30 this week.
Download this week's study guide here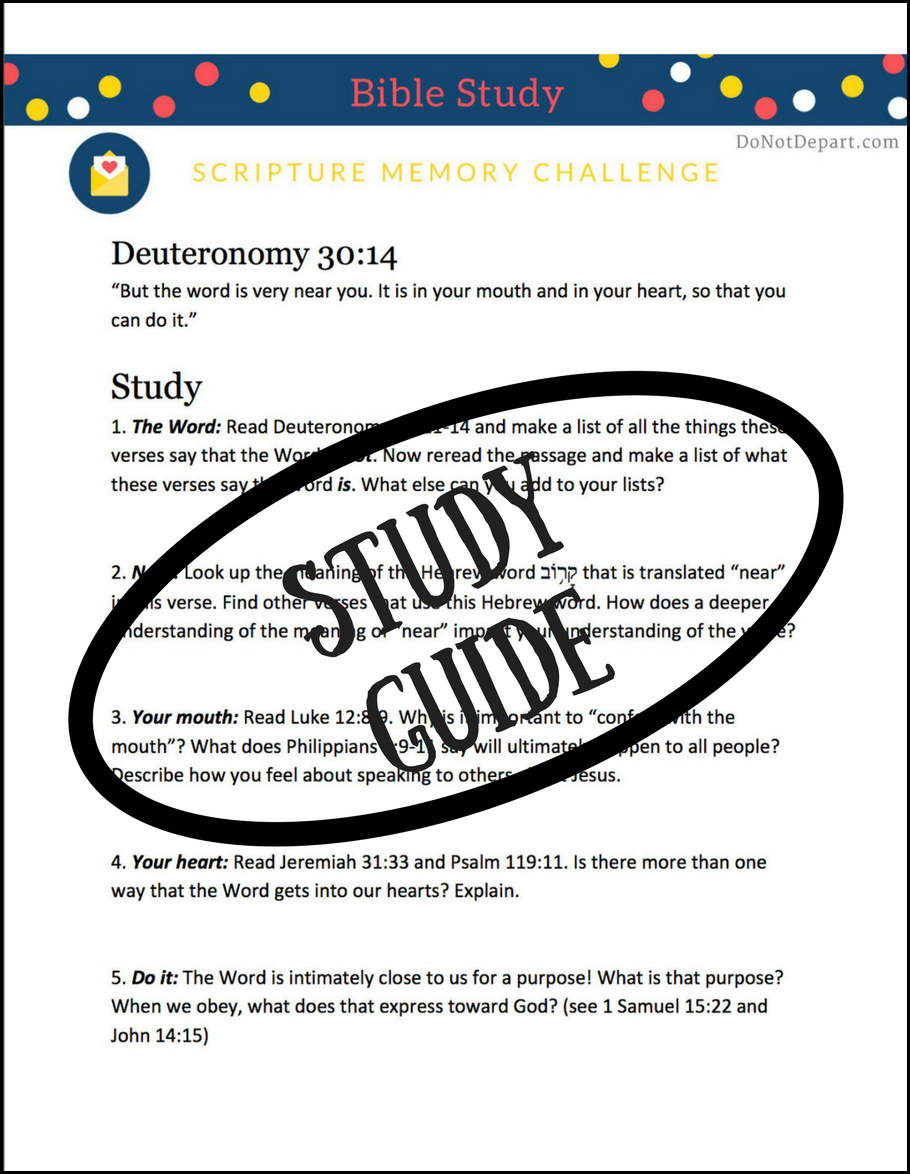 Please share your thoughts here on what you're learning or how you're learning it.