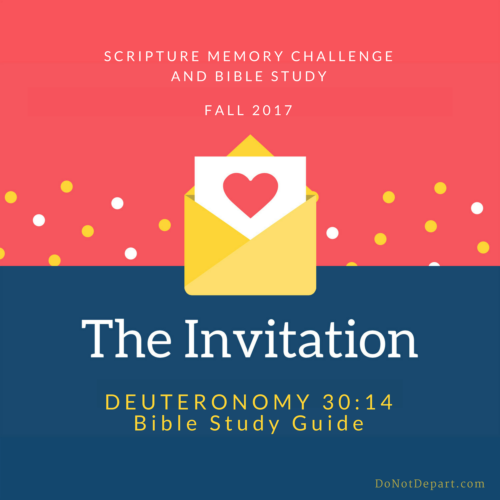 "But the word is very near you. It is in your mouth and in your heart, so that you can do it." – Deuteronomy 30:14
For the past two weeks we have been focusing on where the Word is not. It is not too high up, nor is it too far away. The Word is not distant from us.
This week in Deuteronomy 30:14, we turn to where the Word is.
The Word is close. Indeed, the Word is so close it is IN us.
These God-breathed words, the Holy Scriptures which we call the Word, are the words by which we live, words which transform our hearts and minds (Ezekiel 36:26, Romans 12:2).
This Word that is so close has a purpose…. "so that you can do it."
And we can only do it – only obey – through the strength of Christ the living Word Who is in us.
Isn't that amazing? I am always awed by this truth. We need God's words soaking our hearts and minds, and we need Jesus, Who Himself is the Word of God (John 1:1-4) in order to obey them.
Deuteronomy 30:14 is an especially precious verse to reflect on as we practice the spiritual discipline of Scripture memorization. By choosing to hide His Word in your heart, you continue a beautiful journey of obedience that leads you closer to your Savior.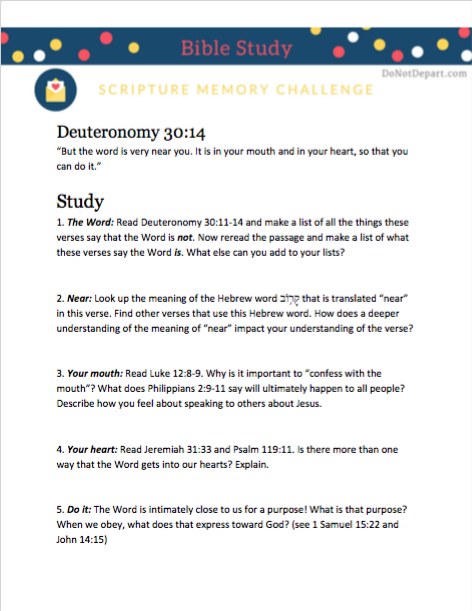 Save
Save