Gratitude changes pretty much every aspect of our daily lives.
With gratitude, our perspectives on what we have change.
With gratitude, our worries about the future ease.
With gratitude, our views on interruptions and rocky paths alter.
Regardless of what situation we're currently in, can we remain grateful?
Psalm 118 says, YES.
Why?
"Oh give thanks to the Lord, for he is good; for his steadfast love endures forever!"
And that's just verse 1.
We can always give thanks  because He is good. Because His love lasts. Because He is our Salvation (Psalm 118:14).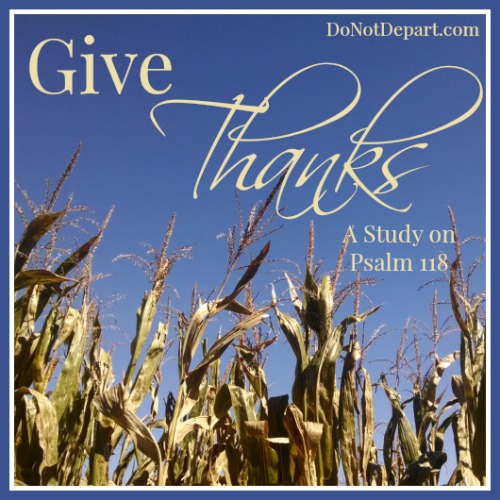 We're studying Psalm 118 all this month here at Do Not Depart. Each of our writers will read and study a few verses with you each post. We invite you to join us, give thanks with us, and revel in His endless love with us.
Read through Psalm 118 once today. What verses stick out to you? Share them in the comments!