We want to love others with the love that God gives us.
But how can we know if we truly are doing it?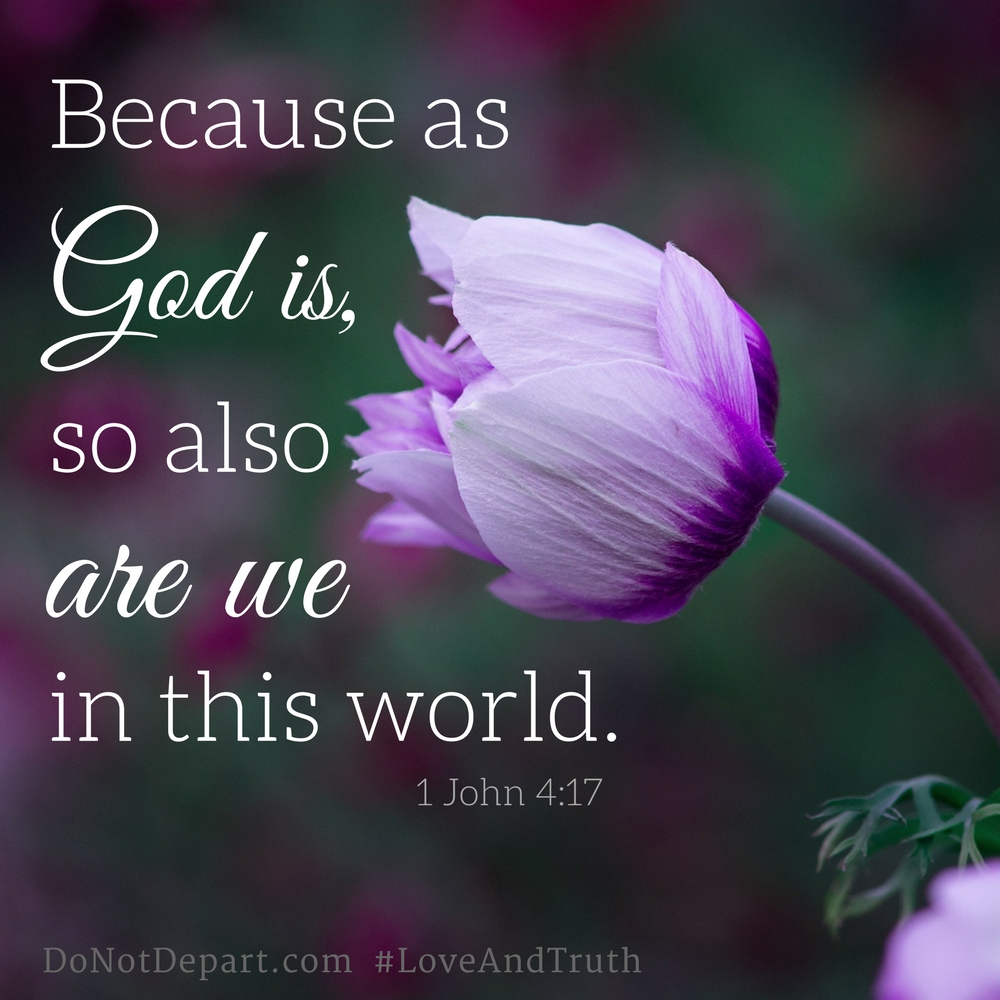 We're seeking answers about truth and love this month through the writings of the apostle John in his letters of 1 John, 2 John, and 3 John.
Today we look at 1 John 4, a full and rich chapter on God's love. Take a minute and read it here now.
If you ever doubt that you're walking in both truth and love, let John's words erase your doubts.
Here's how we can know our love is truly from God:
If you believe Jesus is from God, you are from God (1 John 4:2).
Since you are from God, His Spirit in you is stronger than anything (1 John 4:4).
His Spirit in you is how you know you're living deeply in God (1 John 4:13).
By living in God, you are living in love (1 John 4:16).
And that is the truth. 
Jesus is love's proof alive in us. He keeps us joined with truth because He is truth (John 14:6). His truth in us connects with His truth in others (1 John 4:6), denying any alliance with a spirit of deception.
We can fully rely on the eternal great truth that God is love (1 John 4:8).
And as God is, so also are we (1 John 4:17).
For further study:
Read 1 John 4 and think about the following questions.
What is the connection between God's love for you and your love for others?
How do you see God's nature manifest in you?
When do you most accurately reflect the image of God?
What does this truth mean to you: "God is love"? Please share in the comments.