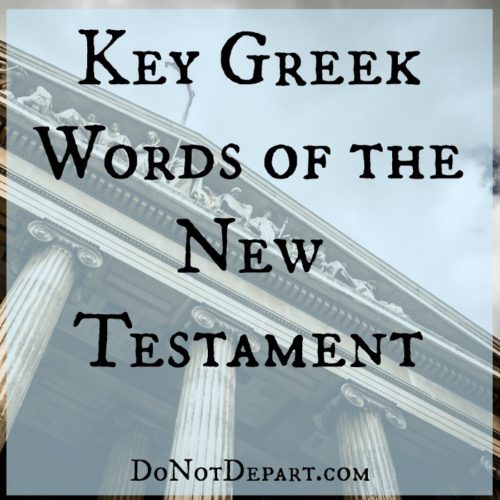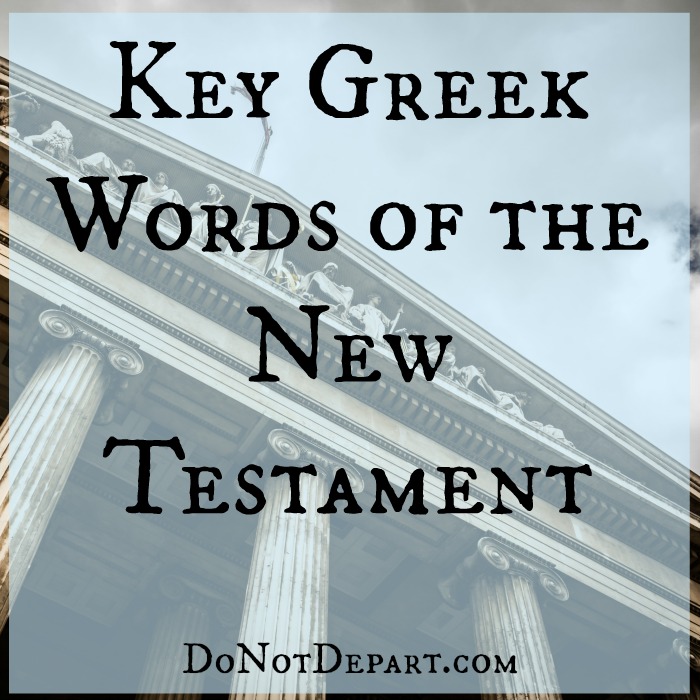 Do you love words as much as we do? We hope so! This month here at DoNotDepart we're going to be looking closely at words… Greek words, to be exact!
The New Testament was written in Greek, with the exception of a few words here and there that appear in Aramaic (the language spoken by Jews amongst one another). But because at the time of Jesus' birth Judea had been largely influenced by the Hellenistic culture, the books of the New Testament were put to paper in the familiar, common koine Greek. This was the form of the Greek language that pretty much everyone could speak and understand.
Many things had to happen historically before the Bible could be penned in a language that a large part of the known world at that time could read and understand.
Pretty amazing timing, isn't it? (God was definitely at work there!)
And interestingly, the koine Greek language is very rich. Each word has deep meaning and subtle nuances that enhance the message of the words.
So, we hope you'll join us this month as we look at some of the key Greek words of the New Testament. We'll talk about why they interest us, how God has spoken to us through them or used them in our lives, and we'll show you a few verses where each word we're studying is used. We'll even provide some printables for you along the way.
Ready to explore with us?