Have you ever felt completely humbled by something God called you to do? Have you ever felt like you were undeserving or unworthy of a task He gave you?
My guess is, Matthew probably felt like that a time or two.
Matthew is the writer of the biblical book that goes by his name. But, before he became the writer of the first book in our New Testament, he was a despised tax collector.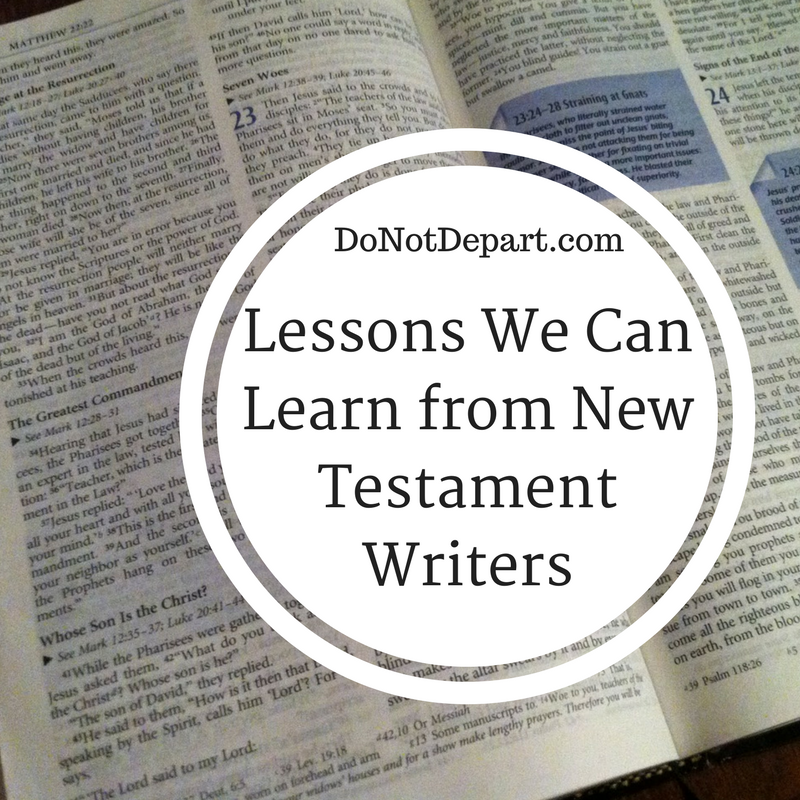 In that time period, the Romans appointed people to collect taxes from citizens. Matthew was a Jewish man appointed to collect taxes from his fellow Jews.
Tax collectors were expected to take a commission from the taxes, but many of them collected more money than necessary. Tax collectors like Matthew were therefore hated by the Jewish people. They were not only supporting Rome, but were also likely stealing from their fellow Jews.
Nonetheless, this man – this Jewish tax collector who was hated by his neighbors – was chosen by Jesus to become one of His 12 disciples.
In Matthew 9:9-12, Matthew records how it happened:
As Jesus went on from there, he saw a man named Matthew sitting at the tax collector's booth. 'Follow me,' he told him, and Matthew got up and followed him. While Jesus was having dinner at Matthew's house, many tax collectors and sinners came and ate with him and his disciples. When the Pharisees saw this, they asked his disciples, 'Why does your teacher eat with tax collectors and sinners?' On hearing this, Jesus said, 'It is not the healthy who need a doctor, but the sick.'
Matthew gave up a lot that day when he followed Jesus. He gave up a lucrative career that he could probably never return to. Many of the other disciples could have returned to their professions later on if they chose to. Matthew didn't have that luxury.
Even still, he gave up his career and followed Jesus.
The transformation in Matthew is astounding.
Once a hated tax collector   –   Then a disciple of Jesus
Once a sinner – Then forgiven
Once a man with a reputation for cheating and stealing – Then a man used by God to write the first book in our New Testament
God can do amazing things with people who have shady pasts, can't He? 
God used Matthew's attention to detail (that he likely learned as a tax collector) to help him record the details of Jesus' life in the first book of our New Testament.
Here are some important facts about the book and person of Matthew.
Facts About Matthew, the Book and the Person:
Matthew was once a despised tax-collector, but then became one of Jesus' 12 disciples and the writer of the first book of the New Testament.
Matthew was also known as Levi.
Matthew wrote his book especially for the Jewish people.
The book of Matthew connected the Old and New Testaments by proving how Jesus fulfilled prophecies.
The book of Matthew is full of Old Testament references (53 quotes and 76 other references, according to the NIV Life Application Study Bible).
Lessons from Matthew's Life:
God will use anyone – no matter his or her past – if they're willing to be used by Him.
Our gifts and talents (like Matthew's attention to detail) can be used for the good of the Kingdom if we're willing to give them to God.
Radical transformation is possible!
Jesus is worth the cost. Matthew gave up a lot when he chose to follow Jesus, but I think he would tell us today it was absolutely worth it. Following Jesus is always worth the cost!
What other lessons have you learned from Matthew (the man or the book)?