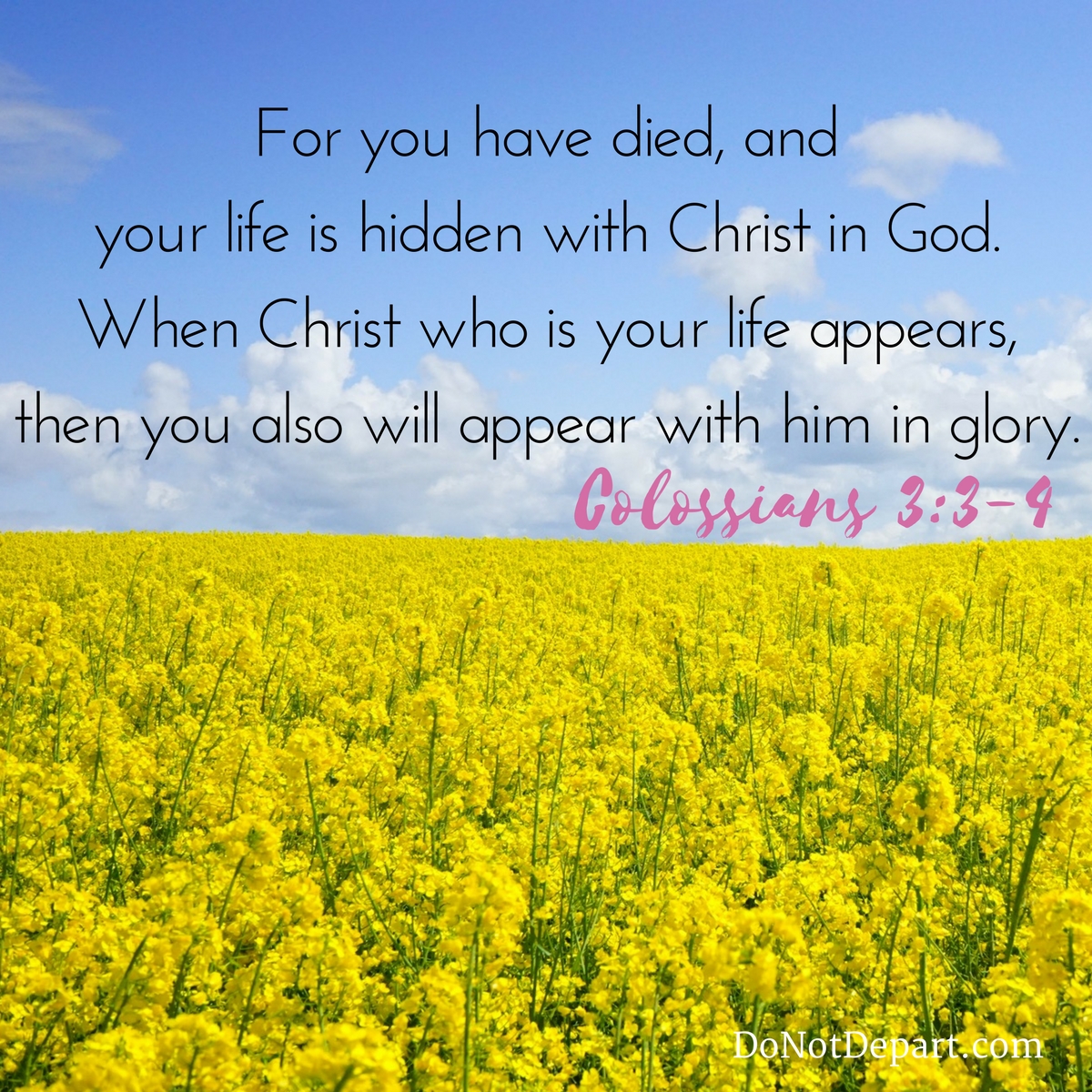 Memorize This Week
Group A
3 For you have died, and your life is hidden with Christ in God.
4 When Christ who is your life appears, then you also will appear with him in glory.

Group B
2 Set your minds on things that are above, not on things that are on earth.
Death or Life?
Paul uses opposites here. Death vs Life. It's an easy pick, yes?
We have died. But we're not left dead. We're raised to a different life, a better life, the ultimate life—zoe life. [See "Are You Into Greek Life?"]
Christ not only is the focus of our life, but He is our life.
I admit I don't totally understand how this works itself out in our everyday life.
But I believe it does. And I am grateful to God for it.
As you memorize Colossians 3:3-4 this week (or Colossians 3:2 for Group B), thank God for breathing life back into you each morning, not leaving you for dead, but raising you up with Christ.
Every single day.