We begin our series on the New Testament writers with Mark, scribe of just one book in the New Testament, The Gospel of Mark.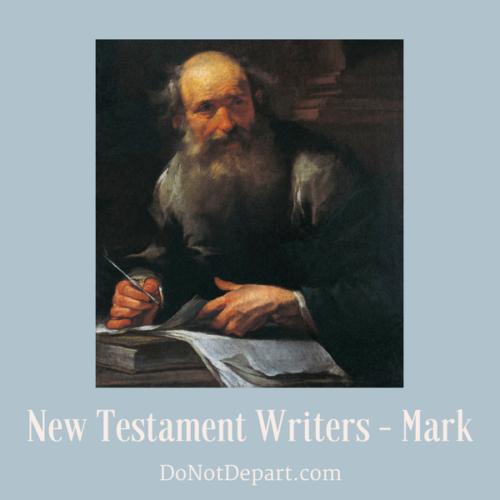 It is worth noting that scholars in various periods have disagreed about aspects of the lives of the men who recorded the words that now comprise the New Testament. Mark is no exception.
The actual text of Mark's Gospel does not reveal anything about its authorship. Unlike Paul, for example, Mark does not identify himself in his writing. Using Church tradition and clues elsewhere in the Bible, scholars have pieced together a picture of who he may have been.
Generally it has been held throughout the centuries that the John Mark that Paul speaks of traveling with in Acts 12:25 is the same Mark who wrote the Gospel. Based on that assumption, here are some things we know about Mark:
Mark was a son of Mary (Acts 12:12) and cousin of Barnabas (Colossians 4:10)
Mark's mothers house was a gathering place for prayer (Acts 12:12)
He traveled with Paul and Barnabas to Antioch (Acts 12:25)
On the trip Mark caused a disagreement between Paul and Barnabas (Acts 13:5)
He left the missionary voyage to return to Jerusalem (Acts 13:13)
Mark evidently reconciled with Paul in later years and Paul thought well of him (Colossians 4:10-11; 2 Timothy 4:11)
Mark had a strong association with Peter; church tradition considers Peter Mark's mentor (1 Peter 5:13)
Audience: Scholars believe that Mark's Gospel was primarily written for Romans. Unlike a Jewish audience, Romans would have had no need of being convinced that Jesus fulfilled Messianic prophecy, or had appropriate lineage. In a culture that valued logic and practicality, a concise history would have been just what they wanted.
Writing style: Mark's writing style is succinct and focuses on action. One could almost say it is a book that responds to the question, "What did Jesus do?" This is the shortest Gospel, with just sixteen chapters. Mark frequently refers to Jesus as Teacher (contrast Matthew 8:25 and Mark 4:38). There is only one direct quotation from the prophets in his writing, consistent with what would have been meaningful (or not) to a Roman audience. Mark highlights Jesus miracles in detail.
Main themes of writing: Mark focused on the facts about Jesus (what he did more than what he said). It is a book of action. Mark uses the word εὐθέως (eutheós), meaning immediately/at once forty times in his sixteen chapters. This book's purpose is to share the good news – the word εὐαγγέλιον (eugalion) which means good news and is translated as "Gospel," is used twelve times in the Gospels, eight of them in Mark.
The Gospel of Mark gives a concise overview of the ministry of Jesus Christ on earth. While we may not know many details about Mark, we know that the words he recorded about the life of Jesus are trustworthy because they were inspired by the Holy Spirit.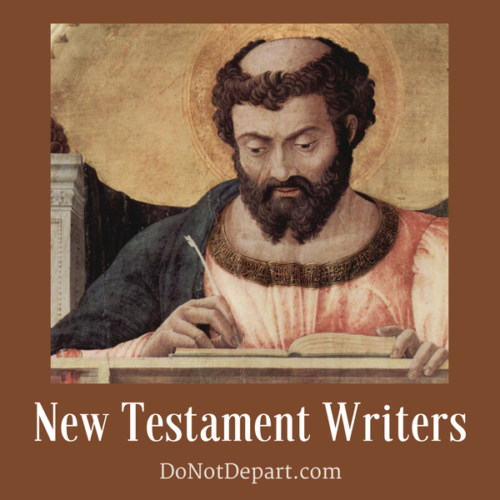 Painting of Mark by Gioacchino Assereto (1600-1649)
Save
Save
Save
Save