Jesus suffered long for us. Hebrews 12:1-3 shows us such.
"…let us run with endurance the race that is set before us, looking to Jesus, the founder and perfecter of our faith, who for the joy that was set before him endured the cross, despising the shame, and is seated at the right hand of the throne of God. Consider him who endured from sinners such hostility against himself, so that you may not grow weary or fainthearted." – Hebrews 12:1b-3 (emphasis added)
He endured during His life, with trials and temptations of every kind (Hebrews 4:15). He endured during His death – for us. For our salvation, for our hearts, for our inclusion as God's children.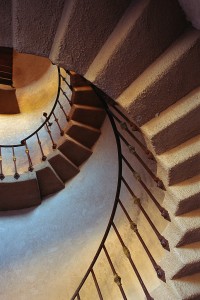 He asks us to suffer long for others.
What does Suffering Long Look Like?
First Thessalonians 5:14 says:
"And we urge you, brothers, admonish the idle, encourage the fainthearted, help the weak, be patient with them all."
That additional use of "brothers" (or "brothers and sisters," if you read the NIV translation) indicates Paul was including all believers within the Thessalonian church, not just the leaders he referenced in the previous two verses.
We are all called to be patient and long-suffering, as Christ was and is.
What does patience look like towards others?
"Admonish the idle" – Patience includes redirection. Sometimes we need direction. And we need patience during that time of redirection. Or patience and long-suffering includes faithfully readdressing an issue to help someone's heart.
"Encourage the fainthearted" – When someone experiences sadness for an extended period of time, reacting patiently can be difficult, but we are called to encourage and love.
"Help the weak" – Suffer along side someone who has endured trials and affliction.
"Be patient with [everyone]" – Christ showed patience with all types of people. As can we, through His strength.
In all of this patient living, we seek to serve. Serving, by nature, calls for patience, endurance, and selfless action. Christ served regardless of if He was served in return.
"See that no one repays anyone evil for evil, but always seek to do good to one another and to everyone." – 1 Thessalonians 5:15
Remembering the Goal
We do grow weary. But, when we do, we can remember His life, His heart, His strength, His patience, and endure longer. Let us run this race together with patience and love for each other – all for and because of Him.
"Rejoice always, pray without ceasing, give thanks in all circumstances; for this is the will of God in Christ Jesus for you." – 1 Thessalonians 5:16-18
What truths, promises, and commands did you discover during this week's #LoveLikeHim reading? What patient love captured your heart this week?