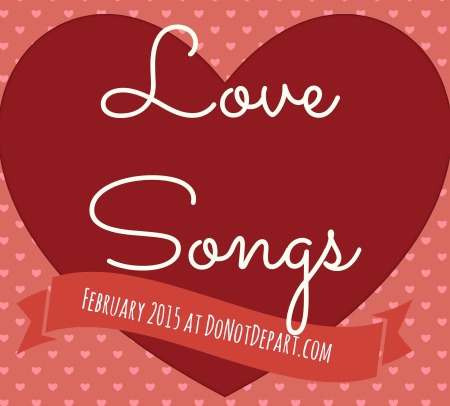 What is real love?
At it's best, the world's concept of love is warped and self-centered. At it's worst, the world's "love" is harmful and destructive. One recent example of the latter is the upcoming release of the movie version of "Fifty Shades of Grey." Which, sadly, is sure to be a block-buster.
This month at Do Not Depart, we will explore real love. God's love.
W cannot fully know real love apart from knowing God. Because "God is love" (1 John 4:16). God is the source and initiator of true love.
Furthermore, we have seen with our own eyes and now testify that the Father sent his Son to be the Savior of the world. All who declare that Jesus is the Son of God have God living in them, and they live in God.We know how much God loves us, and we have put our trust in his love. God is love, and all who live in love live in God, and God lives in them.  1 John 4:14-16, NLT
When we come into a saving relationship with Jesus, God takes up residence within us. Real love comes to live inside us! Without a relationship with Jesus, we cannot experience or give true love because we are disconnected from God.
I don't mean that non-Christians can't give and experience tremendous "love." While there is a huge range of emotions and behavior we call "love" – much of it wonderful! – we cannot have true "agape" love apart from knowing Jesus.
The Greek word used to describe the love of God and the love He calls His children to express is agape. Here's a quick description of agape:
Agape is the love God has for His Son and for us
Agape is love expressed it deliberate action (See Romans 5:8)
Agape seeks the welfare of others
Agape is a choice; it's love of volition, not emotion
Agape is based on the giver's character and not the merit of the receiver
This month, we'll discover more about the scope and depth of God's love for us. We'll see the glorious effects of His love in our lives. And we'll learn how we can love like He loves.
Today, let's reflect on the mind-boggling truth that God has chosen us as the object of His great love. Listen to "Only Your Love," performed by Kari Jobe, worship our God, and praise Him for His amazing love.
Let's talk: How is God's love different from the way the world understands and expresses "love?"