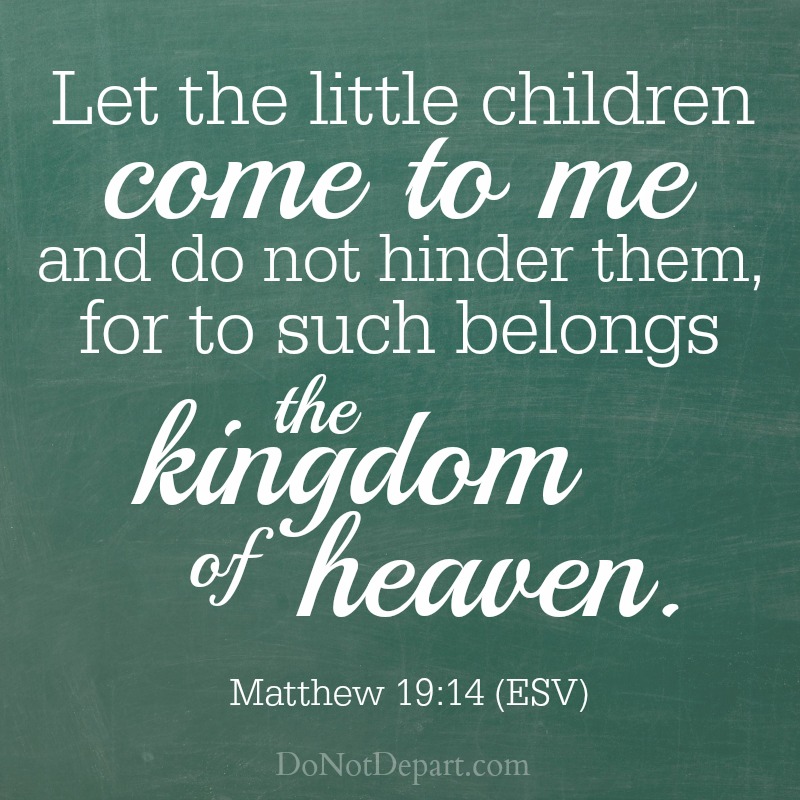 Then children were brought to him that he might lay his hands on them and pray. The disciples rebuked the people, but Jesus said, "Let the little children come to me and do not hinder them, for to such belongs the kingdom of heaven." And he laid his hands on them and went away.

– Matthew 19:13-15 (ESV)
Every day this month the Do Not Depart team will be posting a scripture graphic that you can use to spread the Word of God. Share it on social media, print it out and write someone a letter, email it to someone who needs encouragement.
You are free to share our image with Matthew 19:14
above
. If you have questions about how to download images, just ask in the comments (be sure to tell us what type of computer/device you are using.)