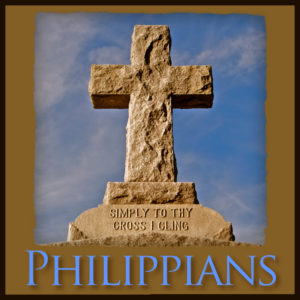 We are excited to announce our next study here at Do Not Depart…Philippians!
Each week, for the next 13 weeks, we will be studying a new passage from the book of Philippians. The most exciting thing about this is you can study on your own, alongside of us! We have put together a study guide to help you spend daily time in this book.
If you are looking for something to study this summer, we would LOVE for you to join us. This is in conjunction with Inspired to Action's Maximize Your Mornings summer session, yet anyone is welcome to join in the Bible study.
The Plan
There are five days of simple study questions for each week's passage. Begin each day with a short prayer, asking God to open your heart to His Word, then use the day's questions to help you read and study the passage. Have your journal open, ready to jot down what you discover through your time of study.
Day 1: READ
Read the passage. Keep a pen and your journal handy. Write down any questions or observations you may have about the passage. Then reread the passage.
Day 2: TRUTHS
Today, with your journal and pen ready, we are going to look for specific TRUTHS in the passage. We will read the passage three times, each time answering one of the following questions:
What does this passage teach about God?
What does this passage teach about Paul?
What can I learn about my identity in Christ?
As you find truths, list them in your journal. Consider making a master list of all you learn about God, Paul, and yourself throughout the book of Philippians.
Day 3: PROMISES
Read this week's passage and this time look for PROMISES.
As you find a promise write it out in your journal, figure out if it is a conditional or unconditional promise. A conditional promise usually contains "if…then."
List out the conditions and what will result if those conditions are met.
Day 4: COMMANDS
Read this week's passage. As you read, note any COMMANDS in your journal. Read the passage again, this time looking for any implied commands. We can learn much from the experiences and failures of people in the Bible. As the Word commends or disapproves of certain characteristics, we can use this as a model towards Christ-likeness.
Day 5: APPLY
Today we are going to make the passage personal through application. Journal through these questions:
How does my view of God line up with this passage's teaching about God?
What is the Lord leading me to DO as a result of this passage?
Pray and ask the Holy Spirit to do the work in your heart so that you may walk in obedience to this passage.
UPDATE: Be sure to download the study guide, which includes the schedule and the study questions on cards you can print out to keep in your Bible! You can find the study guide over at Inspired to Action.
The Schedule
Week 1: Philippians 1:1-11 Paul's heart for God's people
Week 2: Philippians 1:12-18 God's purpose in Paul's imprisonment
Week 3: Philippians 1:19-26 Paul's desires: God's people and God's presence
Week 4: Philippians 1:27-30 God's gospel-purpose for us
Week 5: Philippians 2:1-11 Paul's charge to unity through following the example of Christ
Week 6: Philippians 2:12-18 Paul's charge to Word-centered obedience
Week 7: Philippians 2:19-30 Servants of the gospel (examples to follow)
Week 8: Philippians 3:1-11 The surpassing worth of Christ, our righteousness
Week 9: Philippians 3:12-21 Paul's example: Press on toward the call of Christ
Week 10: Philippians 4:1-9 Paul's plea: Pursue the peace of God
Week 11: Philippians 4:10-23 Paul's contentment in God's provision
The Result
You may not find "answers" to each of these questions each week. The point is to begin training yourself to look for truths, promises, commands and application points when you read the Bible. After walking through the book of Philippians this way, you might just be ready for another book all on your own! You will certainly encounter Jesus in a deeper way, and that is what this is all about.
If you plan to study with us, we would love to know! Just leave us a comment. We are looking forward to taking this journey with you! We will be posting each Thursday Friday with some insights on each passage, so be sure to stay tuned!