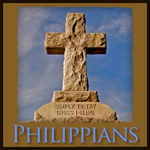 Today's post is a guest post by Rusheika. I have loved getting to know Rusheika in the #HideHisWord stream, as we have been memorizing Philippians together. I appreciate her love for the Word of God. Enjoy!
Are you ever tempted to put certain people of the Bible on a pedestal and think that you could never be like them? You may think,  "Well of course Paul can "give thanks continually"… he's Paul, an apostle, he wrote half the New Testament…!" So God gives us another example to follow. Timothy, others focused, Christ- centered. You may say, "But he was mentored by Paul, a gifted man who had a praying mother.  He has 2 books of the Bible named after him! He has a lot going for him." God keeps going…Epaphroditus.  "Epaphro WHO?  Never heard of him…!"
But I think it is necessary to send back to you Epaphroditus, my brother, fellow worker and fellow soldier, who is also your messenger, whom you sent to take care of my needs. Welcome him in the Lord with great joy, and honor men like him, because he almost died for the work of Christ, risking his life to make up for the help you could not give me. Phil 2: 25, 29-30
This is the only book in the Bible that we read about Epaphroditus.  There is nothing to suggest that he was anything more than an ordinary guy.  Nothing that states that he held any office in the church, no other ministry was spoken of.  We don't know his back-story. BUT Paul calls him a brother, fellow worker and fellow soldier. A messenger. A minister.  One who almost died doing the work of Christ!
What can we learn from this ordinary person doing extraordinary things? Paul considered him:
Brother
His name, loved by Aphrodite (the goddess of love and sexuality) suggests that he was Greek.  He was probably a native of Philippi.  Paul therefore was not referring to him as a relative or even a fellow Jew.  He was esteeming him as a member of the body of Christ.  In spite of their differences they were part of one family… the family of God.  The same family WE are a part of when we accept Christ -no matter our nationality, our back-story, who the world says we are, we are in God's family!
Fellow Worker
The Greek word is sunergos from sun meaning closely identified together, and ergos- to work.  It is doubtful that Paul would have considered Epaphroditus a fellow worker if Epaphroditus wasn't working whole-heartedly, if he was not fully committed to the work God had for him.  He was working with Paul, side by side, in one spirit.  Can the same be said of me?  Am I labouring with my fellow brothers in unity, fully committed to the work of Christ?
Fellow Soldier
In whatever capacity Epaphroditus served with Paul, there was a battle.  He was a fighter, a warrior; he almost gave his life for the cause of Christ. Do you see yourself as a soldier?  We are in a battle, it gets hot, and it gets rough.  Are you prepared to fight?
Messenger
He went on behalf of the Philippians carrying a gift for Paul. Philippians 4:18 gives us the sense that it was a generous gift. Epaphroditus was trustworthy. The church relied him to be their messenger, to represent them.  Are you reliable? Can you be trusted?  Do you represent your church well?  Do you represent the body of Christ well?
Minister
He didn't just make his delivery and leave.  He was sent to minister to Paul's needs.  He left his own life, his comforts, to minister to someone under house arrest.  The word in the Greek is leitourgos and it carries the sense of priestly service, or service given to others at one's own expense.  Epaphroditus was willing to minister to the needs of Paul even at the expense of his own life.  His actions were sacrificial and he showed immense humility.  As you minister to others are you concerned about what it costs you?
I have been challenged this week to be selfless in serving others, to fight hard and to be trustworthy in the roles God has given me.
What about you? How does Epaphroditus' life challenge you?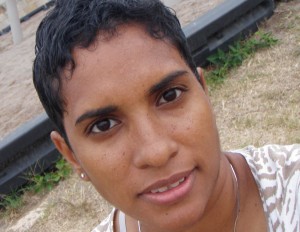 Rusheika is married to Joseph and a homeschooling mom to three boys and one girl. She seeks to be intentional in her walk with Christ and encourage others to do the same.  She shares her journey at Hide and Seek.
Thank you, Rusheika!