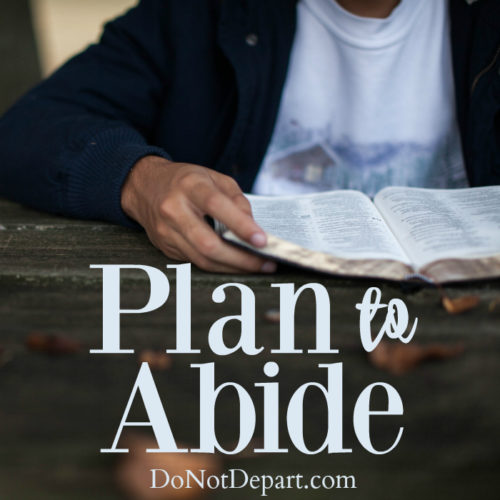 How are you going to abide in God's Word this year? Have you made a plan yet?
We hope that you have discovered some new resources throughout this month's series Plan to Abide. Be sure to check out each of our posts:
Make a plan to read the entire bible, or a portion of it, this year. Ali has suggestions in her post on bible reading plans.
While bible reading is an essential part of a believer's growth, bible study helps you dig deeper and really connect on a personal level. Caroline lists ten bible studies to consider delving into.
Have you tried bible journaling? Lisa offers lots of ideas for how you can incorporate this practice into your plan to abide in God's Word!
Does it seem odd to plan to pray? Yet life can get so busy – having a plan may be just the thing you need to keep prayer a daily habit.
Lindsey shares six tips to help you memorize scripture – a spiritual discipline that can bear beautiful fruit this year.
Make a plan for the children in your life too! I offer kid-friendly suggestions for all five of the above topics in my post Kids in the Word – Plan to Abide.
Is there anything you are looking to add to your plan this year? We would love to help you find the perfect resources! Just leave a comment and our team will share our best suggestions.