This week I had the unexpected opportunity to discuss my faith with a Somalian refugee who is Muslim.  Our conversation began with him assuming our faiths were the same. By the end, the differences became clear.
He shared with me how he must be fully clean and dressed in proper clothing when he comes to the mosque to talk to God.  When he spoke of this moment between God and himself, he crossed his hands over his heart.  He revered this time, often an hour or more, in which he poured out his concerns to his all-powerful God.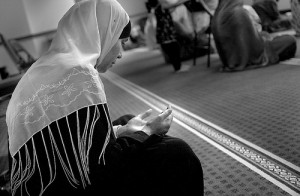 He encouraged me to wake up at 4 am, to take a good shower, to get dressed in clean, modest clothes and to spend time pouring my heart out to God. He emphasized, "The things you share with God are not things you would tell a friend or husband, only things for God to hear. It's a moment between you and God."
Despite our vast theological and religious differences, this man who was displaced from his homeland, helped me understand the theme of Psalm 4.
I can talk to God. He hears me.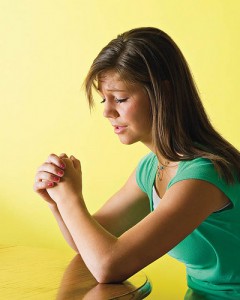 Unlike my Muslim friend, I don't need to go through cleansing rituals, wear the right clothes, be in the right place. There is only one condition I need to meet for God to hear me…I need to cry out.
  "the LORD hears when I call to him." Psalm 4:3 (ESV)
The verse does not say, "The Lord hears:
When I am showered
When I am in church
When am full of joy
When my house is calm and quiet
Only one condition: "The Lord hears… WHEN I CALL."
I need to call or cry out, but it is important to discuss to whom do I make my pleas?
"To you, O LORD, I call…" Psalm 28:1 (ESV)

"…when I cry to you for help,
when I lift up my hands toward your most holy sanctuary." Psalm 28:2 (ESV)
When I am having a hard day or my children are in a difficult developmental stage or my heart is heavy, I typically cry out to a friend or my husband with my concerns. It feels good to have the immediate feedback from them…"it will be alright", "this too shall pass", or "it's only a season".
God gave us community to lift our spirits. Yet the only One with the true power to "answer when we call" is:
our Strength and our Shield (Psalm 28:7)
our Shepherd (Psalm 28:9)
the One who is faithful and righteous (Psalm 143:1)
the One whose love is steadfast (Psalm 143:8,12)
To be more specific…
The one condition for God to hear me, is to cry out to Him who is able.
It doesn't matter where I am, what I look like, or even what I say.
"Answer me quickly, O LORD!
My spirit fails!
Hide not your face from me,
lest I be like those who go down to the pit." Psalm 143:7
David is bold in his prayers…demanding a quick answer. David admitted that his spirit is failing. He desperately cried for help & relief from his enemies. We have the same freedom to be vulnerable in our cries and not be concerned with saying everything perfectly.
Let us meet the one condition for God to hear us…cry out to Him!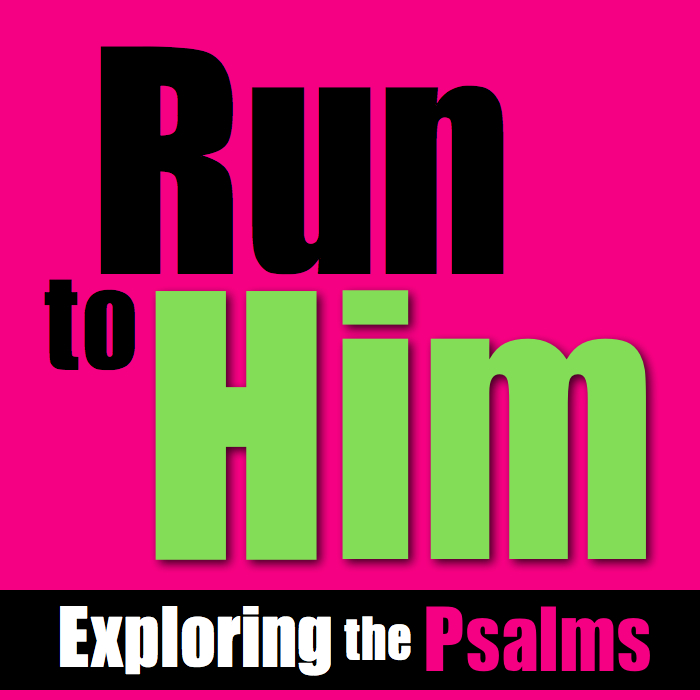 What does crying out to God look like for you? Do you journal? Take a drive or walk and audibly call on His name? Quietly petition him in the difficult moments? Share with us, in the comments!
What did you learn in your time in the Psalms this week?
Have you written about what you are learning through the Run to Him study? Link it up below! Be sure to read and comment on (at least) the link before yours! Be sure to grab and use the Do Not Depart button, or the Run to Him logo, so others can find us!