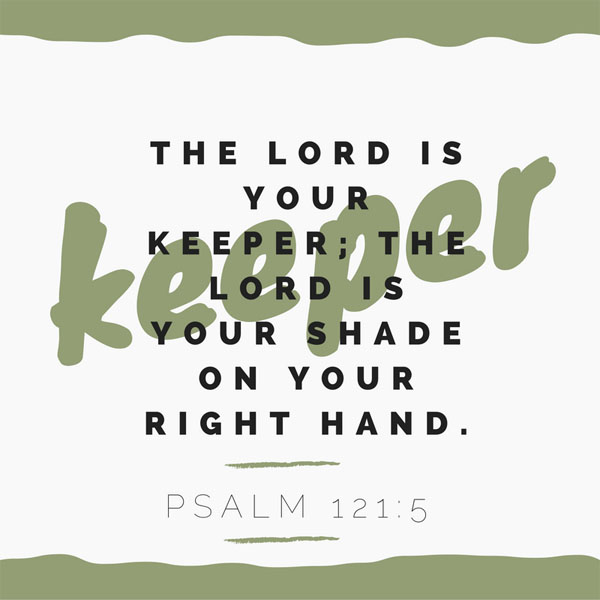 We'll focus on memorizing only one verse this week, Psalm 121:5. Join us if you can!
The "right hand" is mentioned over 160 times in the Bible. What does it mean? The right hand signified strength and a place of authority (for example, Christ is at the "right hand" of God interceding for us, Romans 8:34).
The right hand was also the hand used for blessing other people. (Remember when Jacob crossed hands and blessed the younger child, Ephraim, with his right hand instead of the older child, Manasseh, Genesis 48:14).
"The LORD is your keeper; the LORD is your shade on your right hand."
Psalm 121:5 (ESV)
As we rest in verse 5 this week, let's thank God for being our shade of both strength and blessing.
What does the Lord's "right hand" mean to you? Please leave a comment here or visit our Hide His Word Facebook group to continue the conversation.