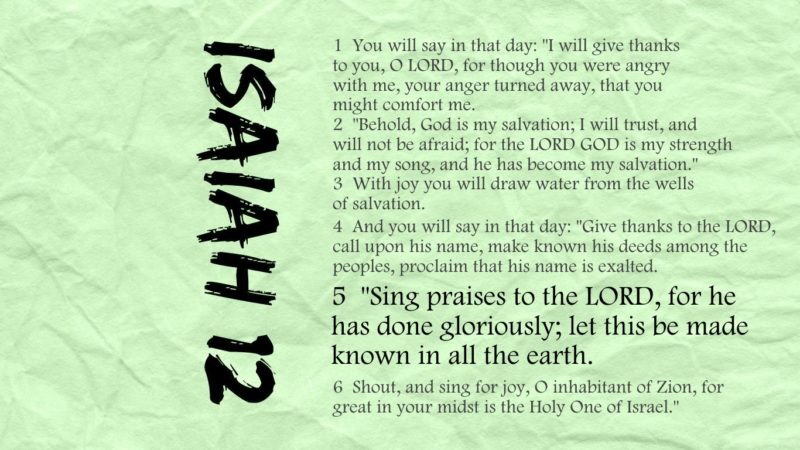 [click on picture above, then download for full-size wallpaper]
What has God done for you lately?
MEMORIZE
 "Sing praises to the LORD, for he has done gloriously; let this be made known in all the earth."
Isaiah 12:5 (ESV)
Our memory verse this week tells us to . . .
Make music
To the Lord
Because of His works
Let everyone know
But how can we do this if we first don't recognize what He's done?
Pay closer attention this week to how the Lord is at work in your life. If you come up empty, ask a spiritual friend to help you see clearer.
And once you do recognize His accomplishments, don't keep it to yourself. Let's sing about it to others.
How have you seen God lately? What's a favorite song you've been singing about Him? Please leave a comment here or in our Facebook group.