Though we're usually quiet here at Do Not Depart over the weekends, we know that during the Christmas season, our readers might find weekends the perfect time to use two free printables we have for you.  These tools will help you to celebrate with the Word. We hope you'll enjoy using them with your family, local church, or neighborhood.
Free printable #1 ~ The Word gift tag stickers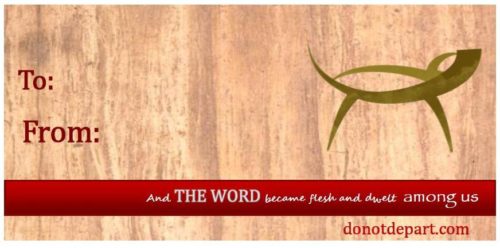 This file is designed to print on a 2×4 inch sticker. Avery 18163 will work or these from Target; they come in a package of 100 for $4.44. As you being to prepare gifts to give, keep these stickers on hand to include the Word as a reminder with each gift you give!
Click here to download a sheet of 10 stickers:  The Word in CHRISTMAS Sticker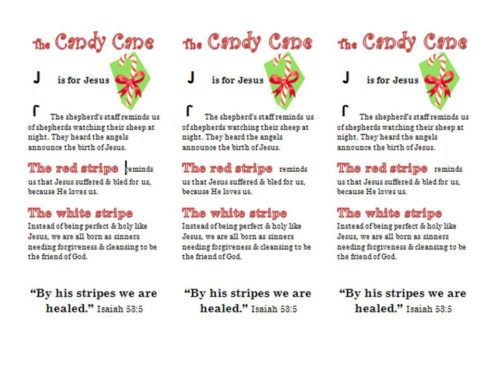 Free printable #2 ~ The Candy Cane Christmas bookmark
We used these for an ESL Christmas party to share how a candy cane reminds us of what our Christmas celebration is all about. There are 3 on each sheet, and they work well printed on cardstock. Use them as a gift insert, for a Sunday School lesson, or for a party!
Click here for your copy of The Candy Cane bookmark PDF
"God rest you merry" readers as you enjoy celebrating the Word in Christmas!

Other helps this week included:
3 Simple Ideas for incorporating scripture into holiday decorating
Throw a birthday party for Jesus!