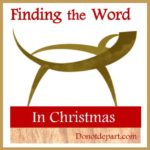 I'm a word-lover.  All my life I've been captivated by words.  One of my favorite verses in Scripture is John 1:1,
In the beginning was the Word, and the Word was with God, and the Word was God.
And then in John 1:14,
And the Word became flesh and dwelt among us …
The Creator of all things using words is THE Word … and He, the Word, became flesh and dwelt among us.  The Message says it this way, "The Word became flesh and blood and moved into the neighborhood."
And, that, my friends, is Christmas!  God Incarnate became Word-Made-Flesh and entered the world.  And He used words, as He had from the beginning, to speak truth and hope and promise into the darkness of this world.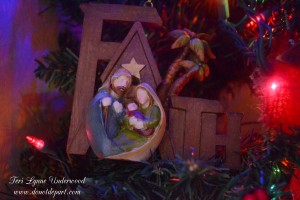 It's probably no surprise then, that words form a large part of my Christmas decorating plan.  Words like hope and joy are repeated in many places throughout my home.    In some places there are entire verses on display and in others, a simple word that points to the Word.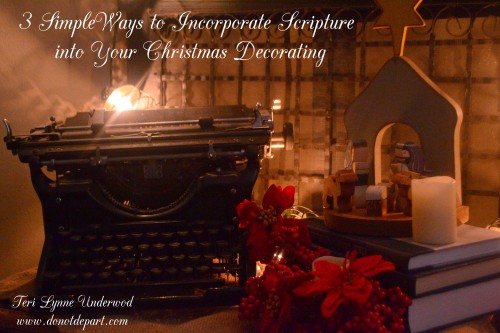 Here are three simple ways to add the Word to your Christmas decorating:
1.  Pick a key word and repeat it.  For us, that word would be hope.  I have is spread throughout my house in all sorts of ways.  There's even a tree in my kitchen filled with ornaments that say, "Hope."  Each time I see that word, I am reminded that He is our hope!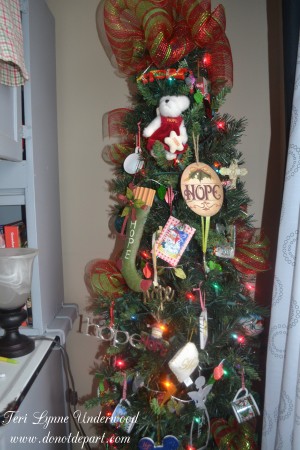 2.  Use an Advent calendar with Scripture.  Dayspring has two beautiful tabletop advent devotionals this year.  I have both of them on display in my home.  As I change the calendar each day, I'm reminded of the beauty of God's Word.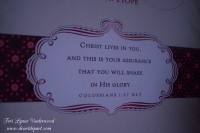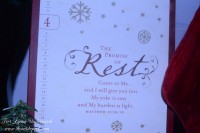 3.  Choose a theme verse for your holiday season and prominently display it.  This year has been filled with some major disappointments and very difficult family situations.  And we've entered the holiday season with a little trepidation about how it will all play out.  I chose a verse to display on the chalkboard in our family room that would remind us of God's sovereignty in all things.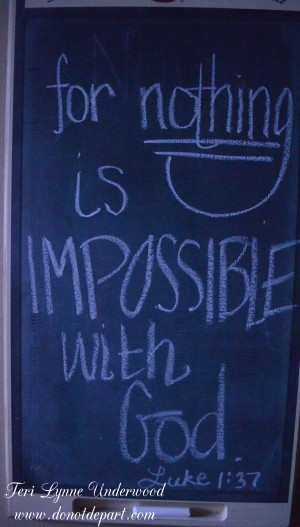 I'm sure there are countless other ways you have added Scripture and words to keep your holiday decor focused on Christ.  We'd love for you to share some of your ideas with us in the comments!
{I've partnered with Dayspring this holiday season on my personal blog … and I have a great 50% code for this doormat.  This is a great way to remind yourself and all who enter or leave your home of the good news and great joy of this season! The code is good through Saturday, December 8.}