Where is God in a miscarriage?
Where is God when you're staring at an ultrasound screen with tears streaming down your face because the doctor has just told you that your baby's heart is no longer beating?
Where is He when you're begging Him for this pregnancy to be different…for this one to make it full term?
For years, I have asked these same questions…over and over again. In fact, it was these questions that led me to write my newest book, Unbeaten.
While I was working on that book, I ran across one biblical story that shed some light on this question for me.
It was the story of  Shadrach, Meshach, and Abednego.
If you're not familiar with their story, here's a brief summary.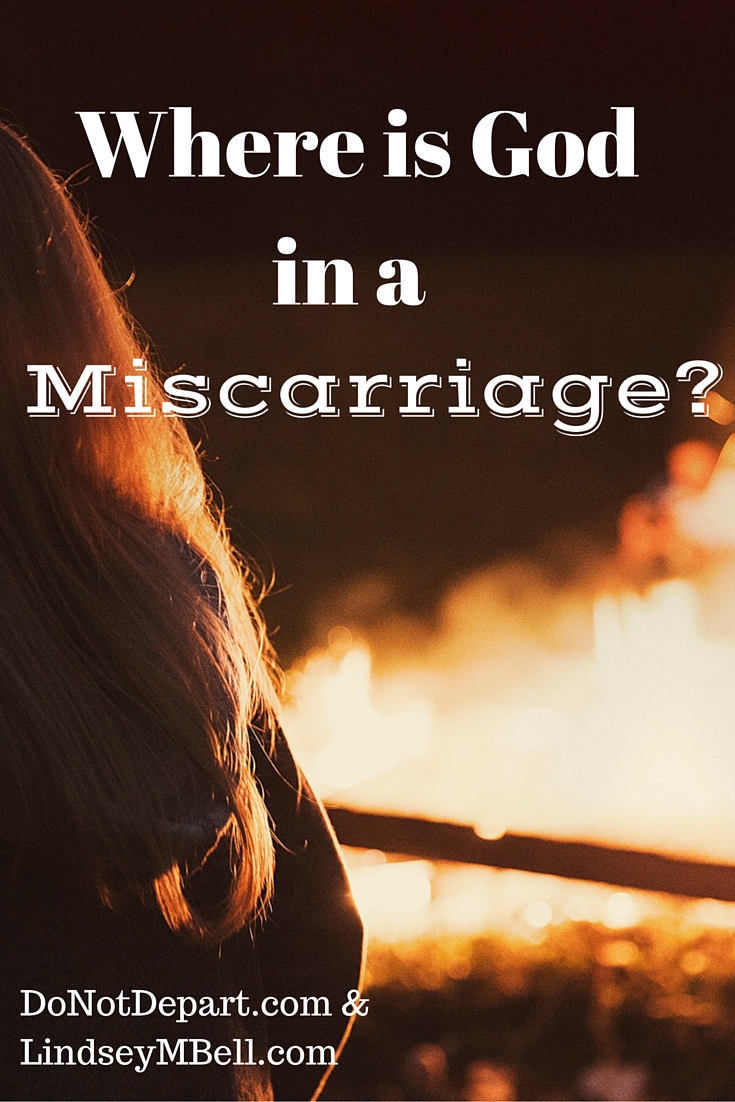 Shadrach, Meshach, and Abednego, three Israelite men who are written about in the book of Daniel in the Old Testament, were taken captive by King Nebuchadnezzar. In Daniel 3, King Nebuchadnezzar ordered the citizens of his kingdom to bow down to a golden image he had created. Anyone who refused would be thrown into a fiery furnace.
Most of the people living in Nebuchadnezzar's kingdom obeyed, but three men refused to bow their faces to the ground in front of an idol. Shadrach, Meshach, and Abednego believed God could save them from the hands of Nebuchadnezzar and from the fire.
These men told Nebuchadnezzar they would not bow down to his idol because they believed God could save them. But even if He did not save them, they added, they would not serve Nebuchadnezzar's gods (Daniel 3:18).
This infuriated the king, and he ordered the fire heated seven times hotter than usual (so hot, in fact, that it killed some of his soldiers who were working near the fire). Then he had the three men bound and thrown in.
I LOVE what happens next in this story.
Shadrach, Meshach, and Abednego weren't killed as they should have been. Instead, they just walked around in there, like it was no big deal that they were surrounded by flames and smoke.  
When Nebuchadnezzar saw the men walking around in the fire that killed his soldiers, he jumped to his feet and said, "Look! I see four men walking around in the fire, unbound and unharmed, and the fourth looks like a son of the gods." (Daniel 3:25)
God didn't prevent Shadrach, Meshach, and Abednego from being thrown into the fire. What He did instead was join them in it.
Isn't that a cool thought?
God didn't prevent the fire. He joined them in it! 
I think that's what He does for us sometimes too. 
For some reason (that I'm sure we'll understand better someday on the other side of heaven), He doesn't always prevent us from going through heartbreaking things.
I don't know why he didn't prevent my four miscarriages. And if you're reading this and have had one or more miscarriages, I don't know why he didn't prevent yours either.
But I do know this: even though God doesn't always fix our problems, He never leaves us. 
Isaiah 43:2 says…
"When you pass through the waters, I will be with you; and when you pass through the rivers, they will not sweep over you. When you walk through the fire, you will not be burned; the flames will not set you ablaze."
Where is God in a miscarriage? He's right there with you…right where He was before your miscarriage and right where He'll be after it…walking through the fire with you. 
This post contains a modified excerpt from Unbeaten: How Biblical Heroes Rose Above Their Pain (and you can too) by Lindsey Bell (CrossRiver Media). Used by permission.
About Unbeaten: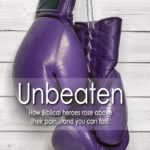 Why does life have to be so hard?
Difficult times often leave Christians searching the Bible for answers to the most difficult questions — Does God hear me when I pray? Why isn't He doing anything? Does He even care?
In Unbeaten, author Lindsey Bell shares the stories of biblical figures who went through tough times. Through this 10-week Bible study and devotional, she reminds readers that while life brings trials, faith brings victory. And when we rely on God for the strength to get us through, we can emerge Unbeaten.