As you plan to abide this year, the most important thing to read is, of course, straight from your Bible. Along with that, it can be helpful to read through Bible studies and topical studies with a trusted author and even with a small group for discussion.
Bible Studies and Topical/Devotional Studies
One big difference to distinguish: Bible studies versus Topical/Devotional studies. Bible studies focus on studying the verses themselves with induction study, reflection, Bible journaling, etc.
Topical/devotional studies usually have accompanying devotions, chapters in a nonfiction book, etc. but are founded on and include discussion of verses.
Both of these kinds of studies are beneficial and both have a place in our spiritual growth. Regardless of what kind of study you choose, three things that may help offer a well-rounded study include:
founded in Scripture,
opportunities for prayer, journaling, and reflection,
well-researched and inclusive.
Most devotional books or Bible studies could be completed individually or with a small group, but some are specifically written to be used as one or the other. Below are some favorite recommendations.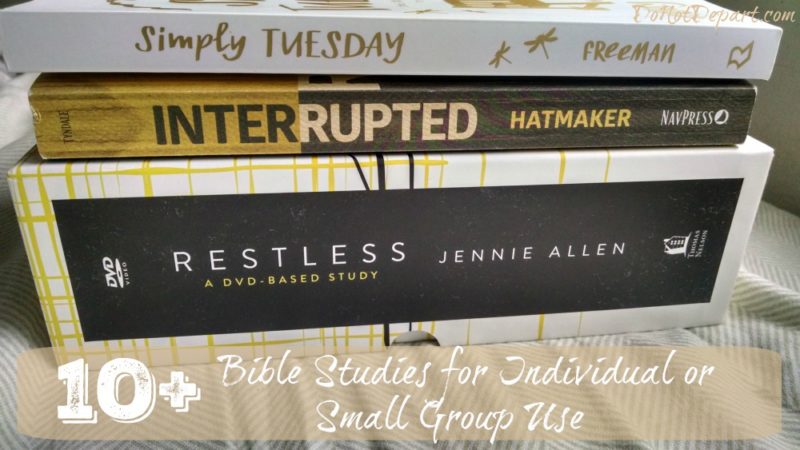 5 Bible Studies to Read Individually
5+ Studies to Complete with a Small Group
These are just a few great studies and books out there! What are some of your favorite Bible studies or devotional books/studies?