Before Christmas, there are designated songs to sing, appropriate decorations to display, and even timely tasks to do. But when it's suddenly "done," people sometimes flounder and ask, "What now?"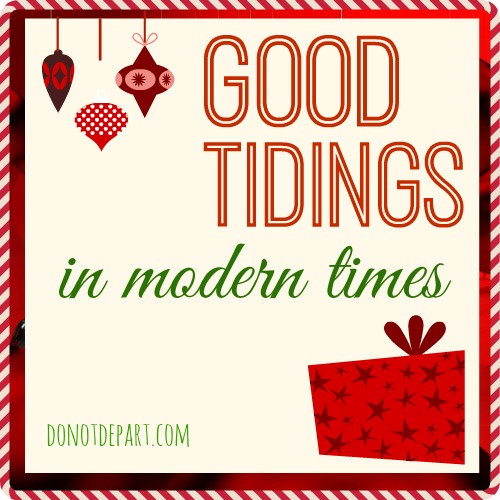 Life's challenges didn't pause for Christmas, and it doesn't take long for leftovers and laundry to pile up. So "What now?" What do we do AFTER Christmas? Some of the most humble earthly characters of the incarnation story left a not-so-humble example for us to follow.
"And the shepherds returned, glorifying and praising God for all they had heard and seen, as it had been told them." (Luke 2:20)

If our attention and our hearts were truly turned afresh to the coming of Christ as a babe in swaddling clothes as the hope of all men, then it should show on the day after Christmas.
The shepherds went back to their regular lives.
The shepherds went back as changed people.
The shepherds continued to believe what they had heard and seen.
The shepherds glorified and praised God.
Most of our readers (and all of our team!) fit more closely into the "shepherds" category than the wise men/kings category. We can take our after Christmas cues from the common folk of old who experienced the not-so-common birth of God's Son, Jesus.
Get back to regular life. What we celebrated changes life today!
Get back to work, but be changed because of what you know.
Keep on believing in the truth of Christ's coming.
Let your heart be full of praise and overflow in words of praise.
Everyone who heard what the shepherds had to share wondered at the news. As the cultural distractions of the season fade, let's give our world reason to "wonder" at how Christ's coming changes every day of our year!
 Other "After Christmas posts" from our team you might enjoy:

5 Tips for Setting Spiritual Growth Goals for the New Year with Kathy Howard

The Most Important Thing to Do This Christmas with Lindsey Bell

After Christmas Instructions with Julie Sanders