In the past month we've celebrated the Word who became flesh and lived among us. We've talked about how to use our gift of words to display God's glory and to share His truth. It's all about Good Tidings in Modern Times.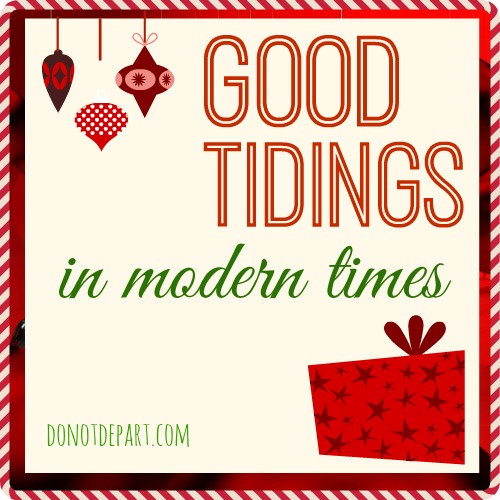 Good tidings tools we've shared
Though most ribbons are untied and most gifts are unwrapped, it's still the right time to use our gift of language to reflect and share about the Word.  In him is life itself!
"In the beginning was the Word, and the Word was with God, and the Word was God.He was in the beginning with God. All things were made through him, and without him was not any thing made that was made. In him was life, and the life was the light of men." (John 1:1-4)

We're grateful to have you reading with us at Do Not Depart as we share tools and encouragement to abide in the Word.
If your thoughts have already turned to a new year and you just can't wait for January inspiration, take a look at last year's theme about Spiritual Disciplines.
How to Grow in Spiritual Disciplines

(from January 2013)