A long line of Ebenezer stones stands behind me. I know because I placed them there. With thanksgiving for God's unfailing love and mighty deeds in past days, I raised each stone as a memorial to God's faithfulness.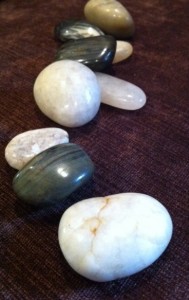 For comfort in loss. For encouragement in disappointment. For friends' salvation. For divine protection. Each act deserving of a rock of remembrance.
Trials of Life
But today, grief clouds my eyes with tears and the stones blur. God's past mercies dim with the intensity of present trials. The weight of new worry distracts me from the truth I know.
Will God move in my present like He did in my past? Does He see? Does He care?
Sometimes my emotions take me hostage and I question God. But then He gently reminds me of His promises:
Where are You?  "I will never leave you or forsake you" (Hebrews 13:5).
Are You able? "I can do immeasurably more than you can ask or imagine" (Ephesians 3:20).
Do You love me? "I love you so much I died for you" (1 John 4:7-12).
Do You see? "I know your every need. Look to Me and do not worry." (Matthew 6:25-34).
Don't You care? "With compassion, I will comfort you in all your troubles" (2 Corinthians 1:3-4).
How can I go on? "I will ease your weariness and renew your strength" (Isaiah 40:27-31).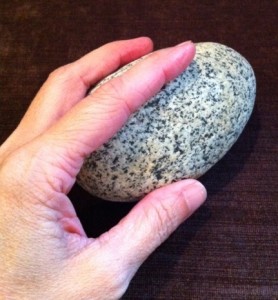 God is Faithful
So once again, I will choose to place my hope in the God of my salvation. I will cling to truth in the midst of questions. I will wait on Him to act in my present circumstances. And I will have an Ebenezer stone at the ready.