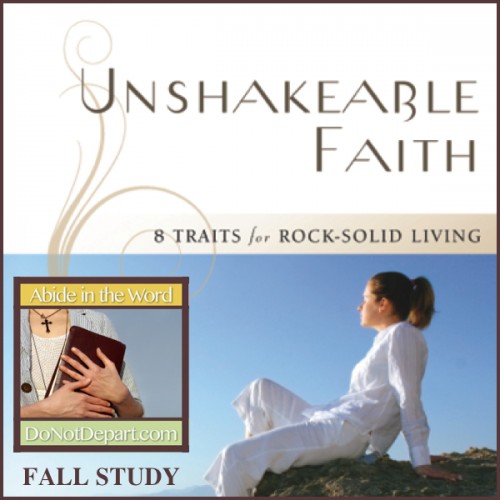 We've had an overwhelming response to the announcement of our upcoming online study of "Unshakeable Faith." We are thrilled to have so many women planning to join us from all around the world! (In case you missed the invitation to join us beginning September 10th, here is that invitation post.)
Thank you for all the comments and post sharing on Facebook and Twitter. Each of those earned an entry in our giveaway. And now a drum roll please…….
The winners are…
LeAnn Hileman
Deanna
Hope Reed
Darcey
Congratulations ladies! Don't forget to email Katie with your mailing address. You will be receiving your book from Amazon!
Remember, you do not need a copy of the book to participate in the first two levels – Devotional or Quick Study. However, if you plan to participate in the Full Study and you did not win a copy of "Unshakeable Faith," there is still time to purchase one before the study begins on September 10. Here are the purchase links: