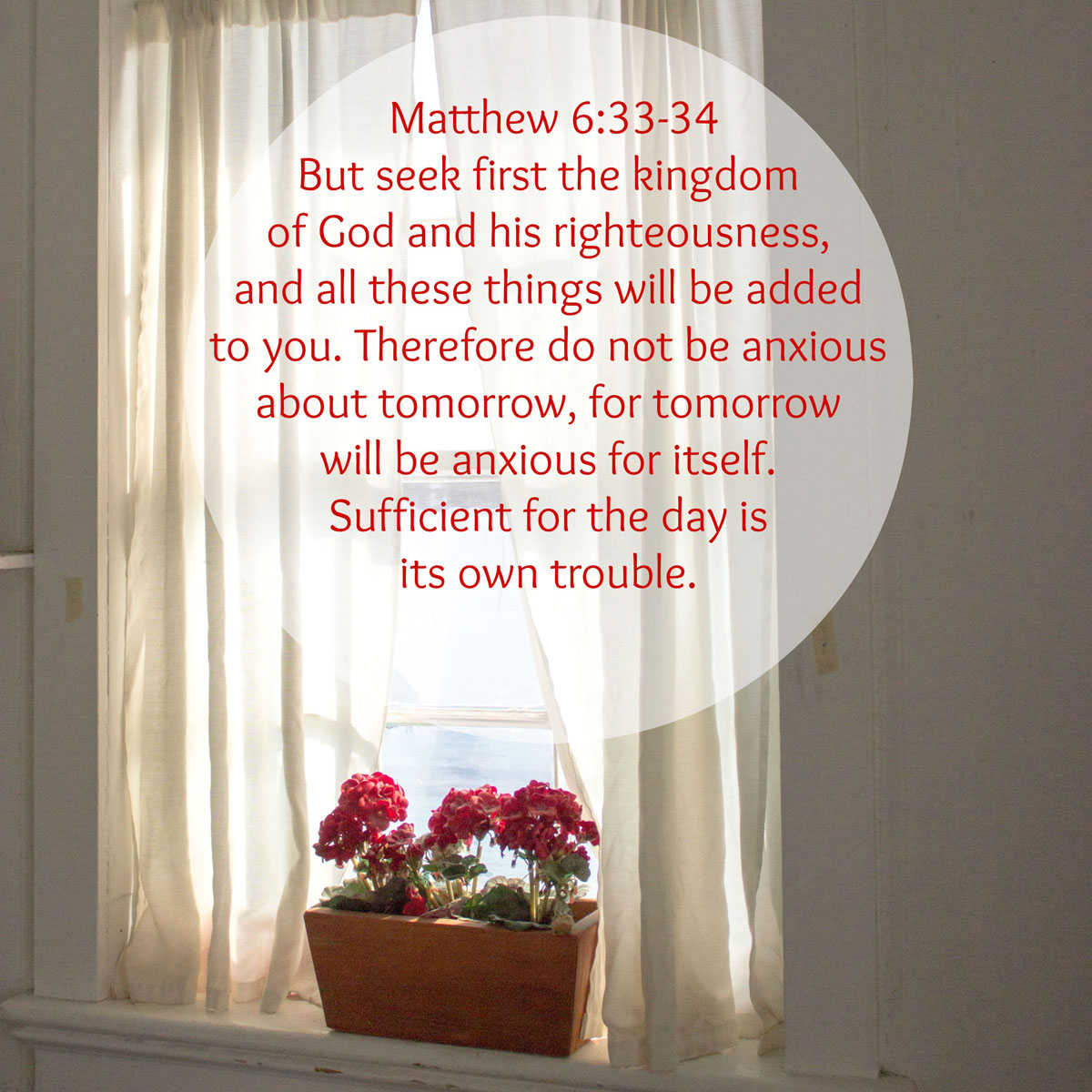 Our time together in Matthew 6 is coming to an end. Thanks to all who participated, who prayed, who read Jesus's words with us each week.
This final week of memorization concludes with an important and beautiful message from Jesus:
33 But seek first the kingdom of God and his righteousness, and all these things will be added to you.
34 Therefore do not be anxious about tomorrow, for tomorrow will be anxious for itself. Sufficient for the day is its own trouble.
Matthew 6:33-34 (ESV)
As we strive to put God's will above all else, isn't it good to know we can trust Him to take care of our needs? He promises to place alongside us every necessity to accomplish His purpose in our lives.
So today let's thank Him for enough grace for this day. And let's wait without anxiety to uncover tomorrow's grace when tomorrow gets here.
One day at a time.
We pray you've been blessed through our months together in Matthew 6. May these words from the Word continue to resonate in you and through you in the months and years to come!
Please share your final thoughts on Matthew 6 in the comments.