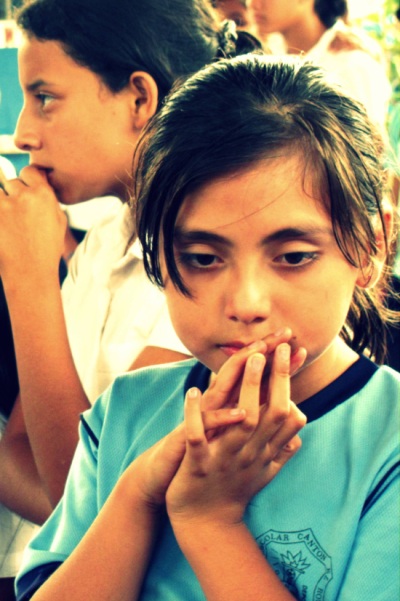 You read the Bible. Study the Bible. Even have portions of it memorized.
But what happens when real life seems to drown out what it says? Or when the words seem stale?
I confess I'm a Bible-believing Christian. I've rested on truths in the Word for years. Yet—as much as I hate to admit it—I can still wrestle with the simplest precepts when I'm faced with the unknown.
Like this spring and summer. When the opportunity came to return to El Salvador, I knew I wanted to go. And when a volunteer was needed to head up the VBS team, I knew it should be me. I prayed about it; God confirmed it; I signed up.
So what was the problem? The obstacles loomed too large—we lacked enough Spanish-speakers; we lacked enough adult helpers; we lacked enough people, period.
Yet the real problem?
I was doubting God's goodness.
I knew He loved me enough to die for me, to make me whole, to save my soul. But did He love me enough to actively work a VBS with me in Central America?
Maybe it's not logical, but I wanted to know more than I was forgiven or justified or sanctified. I needed to know I was cared about like a little girl by her father.
Doubts withstanding, I wrote skits. I ordered stickers. I bought jump ropes. Pray, plan, and press on.
Then something happened.
For months I'd been working on Psalm 103. "Bless the Lord, O my soul…" For months I'd wrestled with getting the words right. For months I'd wondered if I'd ever get the last verses in order.
But exactly one week before my mission trip, instead of working the Psalm, I surrendered to it. I made a counterintuitive move—instead of forging ahead with much-needed packing for VBS, for one day I'd pack nothing, speak nothing, do nothing but sit with God. And Psalm 103.
And there he uncovered the missing piece I'd been looking at all along—a scripture I'd read ninety-nine times, but needed to read a hundredth.
As a father shows compassion to his children, so the LORD shows compassion to those who fear him.
Psalm 103:13
The words "shows compassion" communicated boldly.
If I could spend months and dollars and emotions on plans to show compassion to kids I didn't even know, how much more would my Father show compassion to me, a child He did know, and know intimately?
Not only would He go with me to El Salvador, but He also had been planning for months, setting up gifts of grace for me to receive there, gifts of His tender compassion for a daughter He loved.
With one verse, in one day, old words I'd underlined three Bibles ago were made new again, breathing fresh life into the empty crevices of my soul.
His Words never die because He continues to speak them.
Never give up reading what you think you already know. Because they're not just words on a page; they're the heart of a Savior. They're more than scriptures to sharpen a doctrine; they're love letters from a Father. For child after child, year after year.
And was God compassionate to me in El Salvador? Oh my, yes. In ways a little girl couldn't have imagined.
If you then, who are evil, know how to give good gifts to your children, how much more will your Father who is in heaven give good things to those who ask him!
Matthew 7:11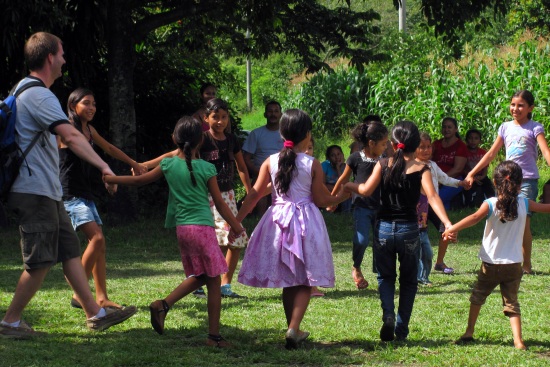 Reading the Bible isn't just about gaining knowledge. It's about the Spirit changing our lives.
What old words have touched you in a new way lately?
How have you experienced the Word as still alive?
Please join in the conversation.