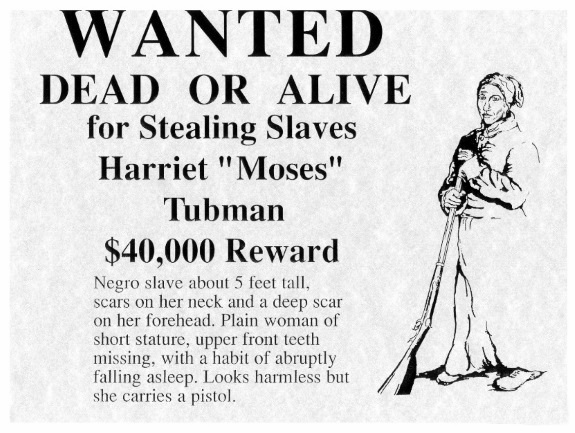 You know Harriet Tubman (1822-1913), a freed African-American slave who became the most famous "conductor" of the Underground Railroad.
But do you know the source of her strength? And how it can help you, too, in 2015?
When Harriet was a slave in 1849, an abolitionist friend slipped her a piece of paper. It had two names on it. She traveled to meet the first one on foot, who helped load her into the back of a wagon that took her to the second name for her journey to deliverance.
From there, she depended on more names, more safe houses, more of the grace of God, until she finally reached Philadelphia and freedom.
How? By holding steady on to the Lord.
Each scary step could have shaken her resolve to push through, and instead sent her back to slavery. But instead she leaned on God's strength and His provisions to walk one more brave step after another.
This was her daily prayer. . .
"Lord, I'm going to hold steady on to you, and you've got to see us through."
The odds were stacked against her—she was black; she was female; she was a slave. But she knew the deliverance stories from the Old Testament, and she knew she, too, could have the victory if she persevered.

Not just for herself, but also for others. She wouldn't leave her family or friends behind. Once she tasted freedom, she went back to guide others also to freedom.
"I was a stranger in a strange land. [M]y father, my mother, my brothers, and sisters, and friends were [in Maryland]. But I was free, and they should be free."
In all, she's credited with rescuing around three hundred enslaved people through the Underground Railroad, and inspiring uncountably more–both then AND now.
What about us?
What have we survived?
Who can we go back for that needs a rescue?
Can we also be tour guides through the chaos to the other side of freedom?
Only if we hold steady on to the Lord.
Think about it. If you've been set free from a bad habit, from a prejudice, from a bad relationship or job or religious system that has enslaved you, will you go back for others?
Pray the same prayer Harriet prayed, "Lord, I'm going to hold steady on to you, and you've got to see us through."    
By leaning into God and following Him one brave step at a time, we also can become freedom conductors in 2015, just like Harriet Tubman was in the 1800s.
Our victories aren't only for us. They're to help others find victory also.
Let's do this. Let's hold steady on to the Lord.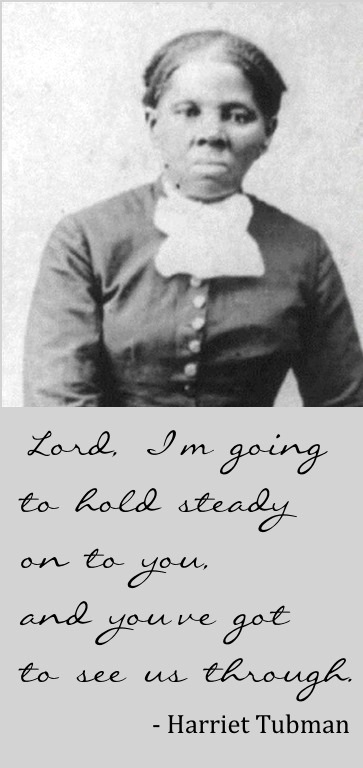 We want to hear your stories in the comments. Who has come back for you? Who could use your help this year?