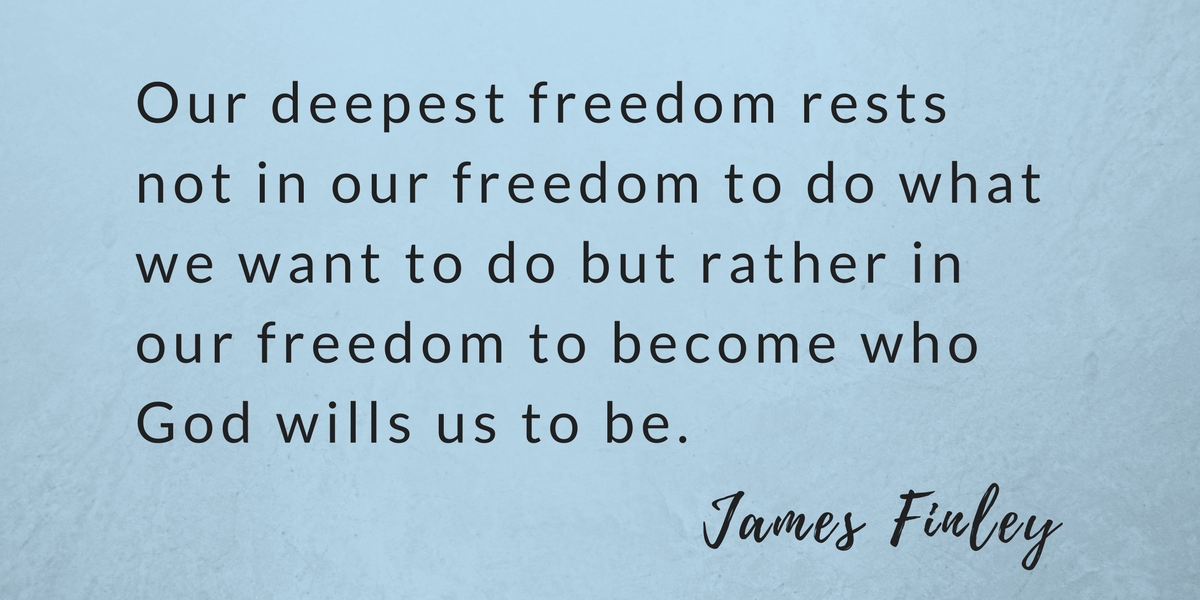 Yada, Yada, Yada
What does "yada" mean to you?
Certain generations of us remember the 1997 "The Yada" episode of the Seinfeld sitcom. "Yada, yada, yada" was the replacement for an explanation. Instead of giving details, just skip over them by saying yada, yada, yada.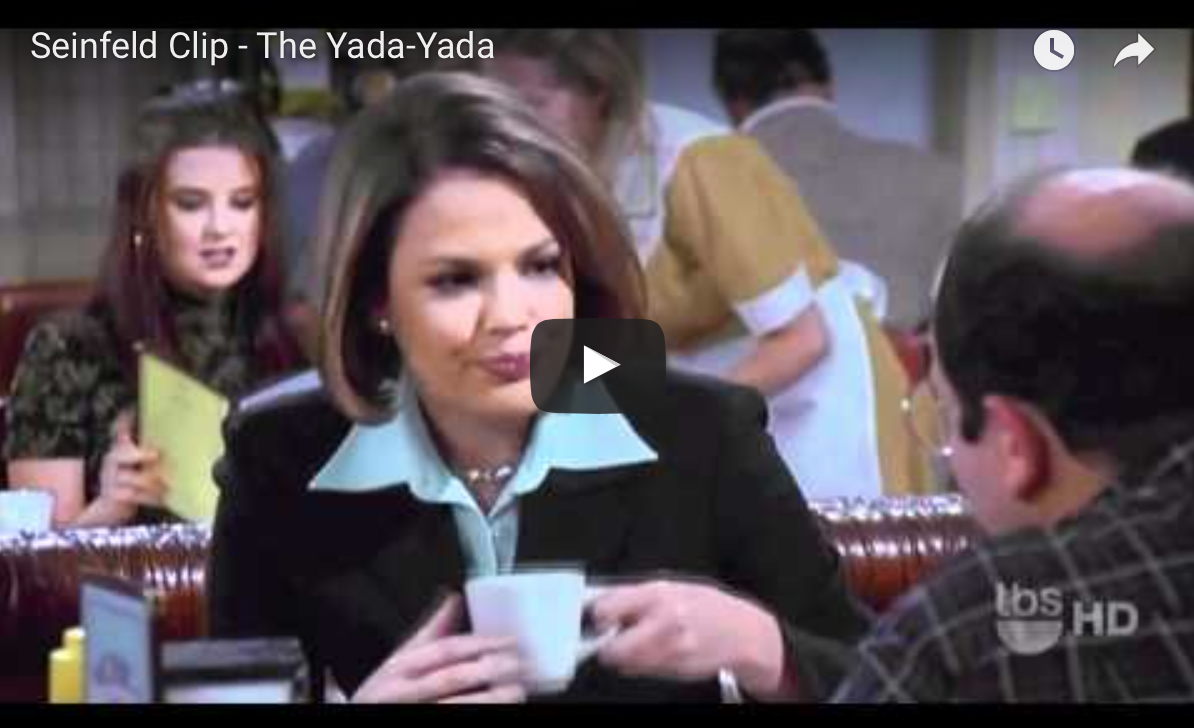 But the real meaning of yada?
It's actually the exact opposite.
Instead of keeping someone in the dark with skimpy details, the Hebrew word yada used in the Old Testament primarily means "to know."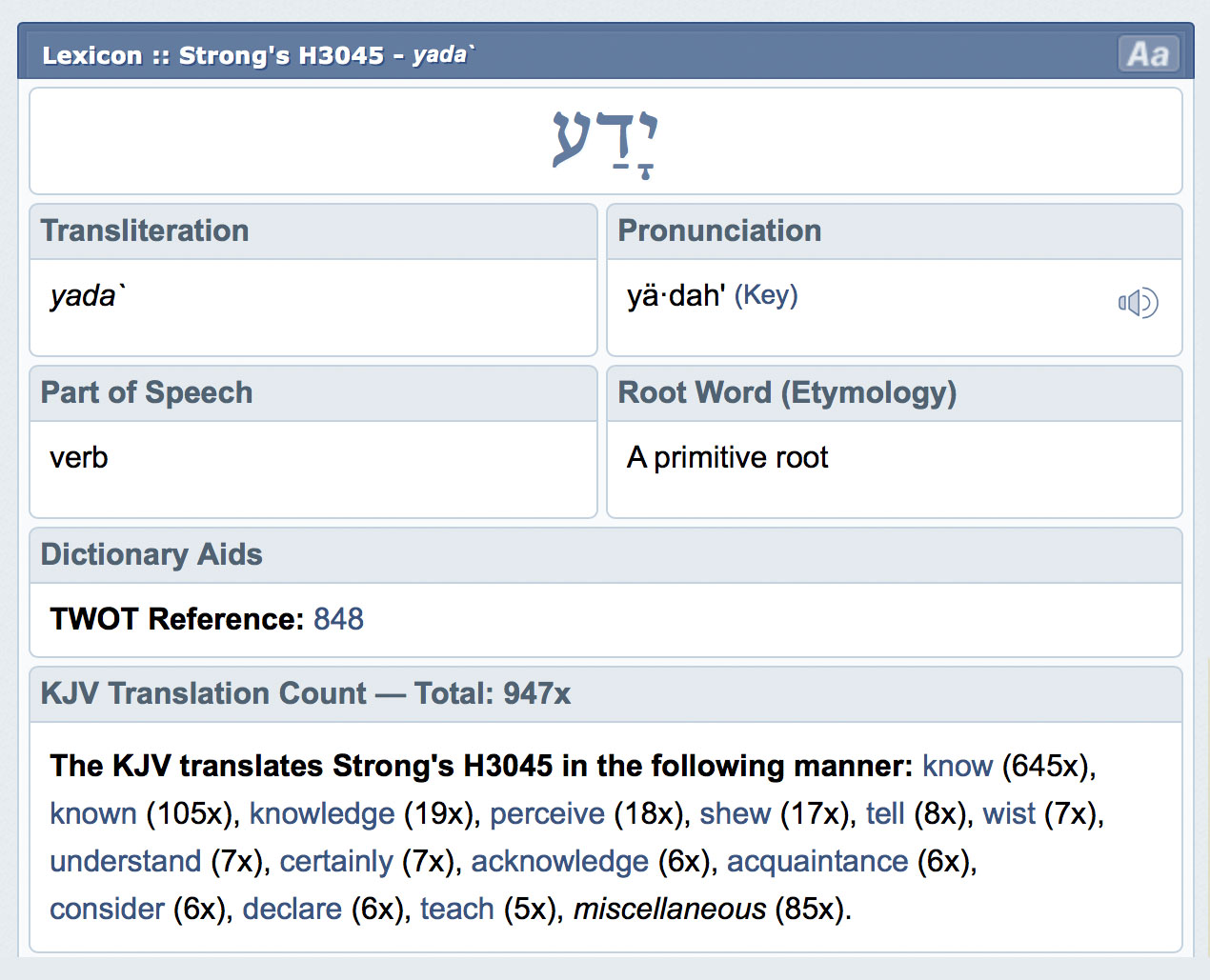 Yada first appears in the Bible in a quote from the serpent in Genesis 3:5, "For God knows that when you eat of it your eyes will be opened, and you will be like God, knowing good and evil."
Does this real definition of yada (knowing) make us anxious?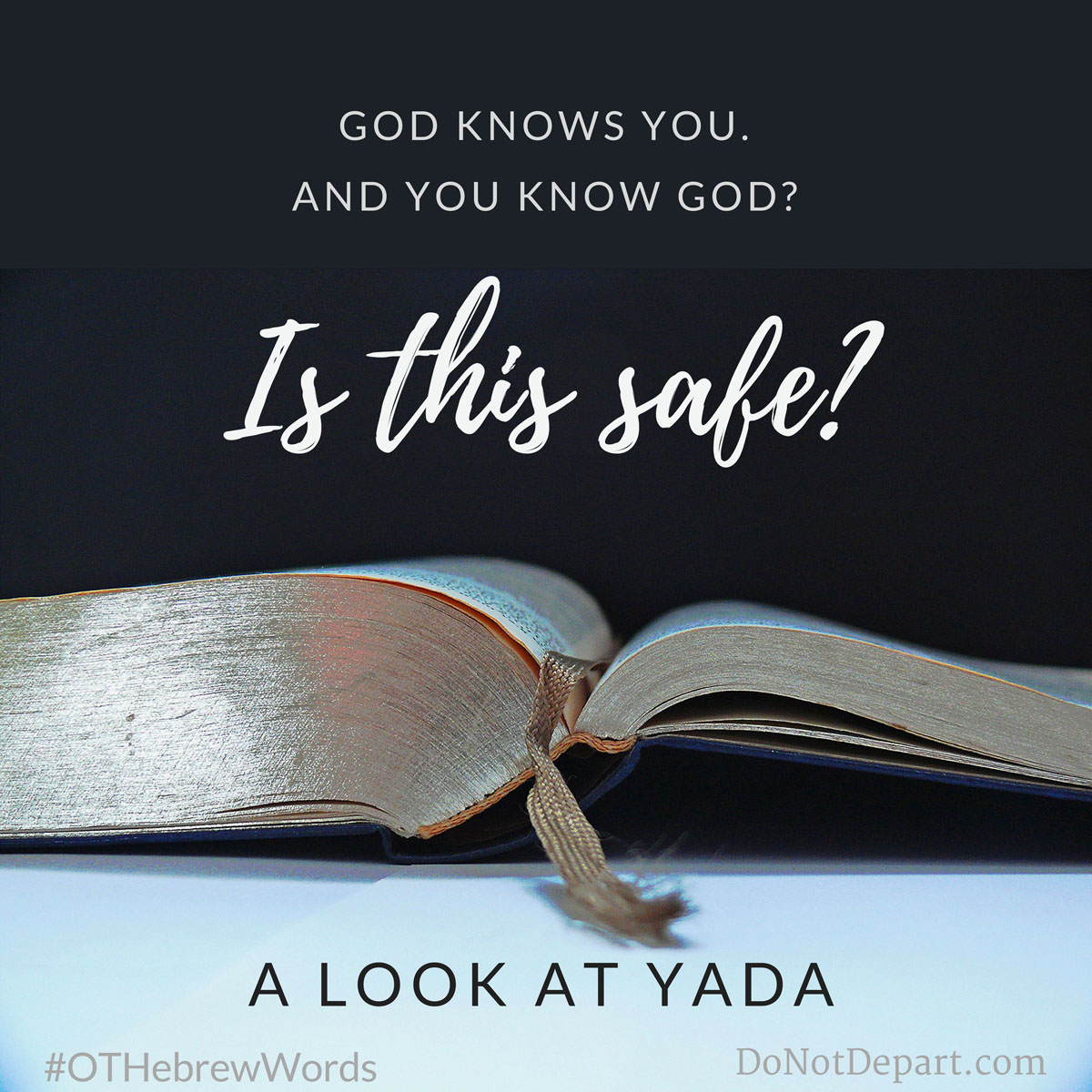 God Knows You
Are you comfortable with God knowing every detail about you? We know it can be ugly in there.
Do I really want anyone to know the bad parenting decisions I've made?
To know the judgmental thoughts I've had of friends?
To know the words I'd like to say in an argument (even if I won't say them)?
Like it or not, God knows us. We're to feel good about that?
And You Know God?
And when we think about us knowing God, that, too, can feel troublesome.
(1) We may grow arrogant, proud that we "know" God because we know facts about Him. We've all seen (and perhaps been) that person who has much head knowledge about God but who isn't godly.
Or (2) we may be fearful of knowing God better. Relationships are hard enough with people, but with God? Wouldn't it be easier to keep Him at arms' length so we won't be called on to do anything challenging or uncertain? His standards are so high.
A Healthy View of Yada
But here's a different way to think about yada.
(1) Being known by God is a gift of grace.
On a busy Saturday last weekend, I was feeling overwhelmed between events, wondering how I would have the energy for the last appearance of the night. But because my husband knows me, he encouraged me to take a break on the final drive, even from talking with him, and just read a book and recharge. It worked.
Being known is a blessing.
"O LORD, you have searched me and known me! You know when I sit down and when I rise up; you discern my thoughts from afar."
Psalm 139:1-2
Because God knows our every strength AND our every weakness, He knows how to work best in our lives. Just as we benefit when our doctor understands our bodies and illnesses, so we also benefit when God knows all about us. He never takes advantage of our vulnerabilities.
It's good that God knows what we can bear and what we can't.
It's good that He knows when we need a gentle push and when we need a restful break.
It's good that He knows the gifts we need and those we couldn't handle.
Because He knows us inside and out—and loves us anyway—we can rest in His provision and His healing.
"By this I know that you delight in me: my enemy will not shout in triumph over me."
Psalm 41:11
We need to be known by God. Be grateful for it. Discover peace through it.
(2) Our knowing God brings freedom.
What advantages come from our knowing God?
The more we know God, the more we can trust and love God. Knowing God opens us up to an improved relationship with Him.
"And those who know your name put their trust in you, for you, O LORD, have not forsaken those who seek you."
Psalm 9:10
Often we learn more about God through study. We think, then feel, then do.
But knowing God doesn't come only through head knowledge (although we definitely need that). Often the most profound ways we know other people are by doing things with them. We also need to do with God. Live life together, not just study Him from a distance.
So occasionally reverse the process. Do, feel, think.
Do something fresh and daring with God.
Discover that it makes you feel more trustful.
Then think about and thank God that you are knowing Him more fully as a result.
"[King Josiah] judged the cause of the poor and needy; then it was well. Is not this to know me? declares the LORD."
Jeremiah 22:16
Take a step of faith.
Engage in an unfamiliar situation.
Love someone different from you.
Open Invitation to Know
Being known by God and knowing God are what we are made for, how we are designed. It opens us up to receiving all the grace He longs to give us.
Instead of being dangerous, knowing God allows us to live with more security, more satisfaction, more hope.
Truly knowing and experiencing God is our open invitation to the greatest freedom imaginable.
Unlike George Costanza in Seinfeld, let's not use yada, yada, yada to skim over our lives. Instead, let's yada God to go deeper.
Are you comfortable with God knowing everything about you? How do you get to know God better? We want to hear your thoughts.
See all the words in our Hebrew series here.