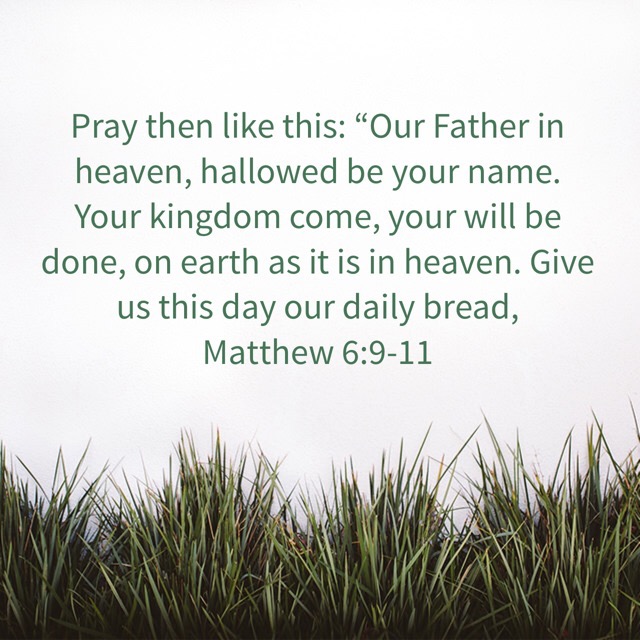 In Matthew 6, Jesus not only told His followers how not to pray (not like the hypocrites; not to be seen by others; not with empty phrases), but He also told them how to pray.
While we don't have to use these exact words every time we talk to God (Jesus didn't!), we can use this pattern of what we call "The Lord's Prayer" to frame our own conversations with God.
This week we're memorizing Matthew 6:9-11. Here Jesus begins his prayer with:
Praising God's holy name,
Declaring that His kingdom and will be done, and
Asking that daily needs be met.
Can we include these elements into our own prayers this week? 
On what occasions do you pray the Lord's Prayer? Please share in the comments.