Back in November, we did a series called "Since God so Loved Us", where we dove into 1 John 4. We looked at how deeply God loves us and how His love changes our lives.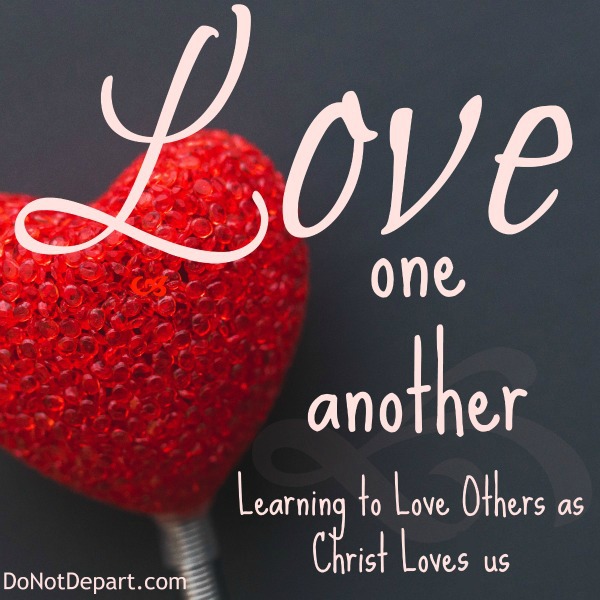 This month we're going delve even deeper into the love of Christ and how our love should be modeled after His. It's easy to look around and see examples of worldly love— love that seeks the giver's best (rather than the receiver's) and the giver's personal fulfillment. Selfish love is loud and abounds in our culture. But Christ's love is powerful and gracious— and is exactly what we're supposed to copy.
As the Father has loved me, so have I loved you. Abide in my love. If you keep my commandments, you will abide in my love, just as I have kept my Father's commandments and abide in his love. These things I have spoken to you, that my joy may be in you, and that your joy may be full. This is my commandment, that you love one another as I have loved you. Greater love has no one than this, that someone lay down his life for his friends. – John 15:9-13
So, what are the attributes of Christ's love? His love for us is sacrificial, merciful, faithful, eternal, passionate, unrelenting, beneficial, trustworthy, forgiving…. and, oh, how the beautiful list goes on! (Are you feeling pretty loved right now?)
And Jesus told us that if we are in Him, we need to love one another as He loved us. (John 13:34-35)
So, how can we love the people in our lives sacrificially, mercifully, and so on? What does that really look like in messy day-to-day living? What does that mean when we're scrubbing the toilet, guiding children, cooking dinner, meeting deadlines at work, caring for our elders…? What does this love look like in all our various roles… like Christian woman, wife, mom, grandma, teacher, mentor, friend, neighbor, caregiver…?
This month we want to really go deep and learn from Christ. We want to learn to be Christlike women who love as He loved— in all of our roles. Our love will never be as perfect as His (because He is perfect by nature), but we are commanded to do it anyway. And because He will never leave us, nor forsake us, He will strengthen and enable us to love better than we ever thought we could!
Ready to take this journey with us?