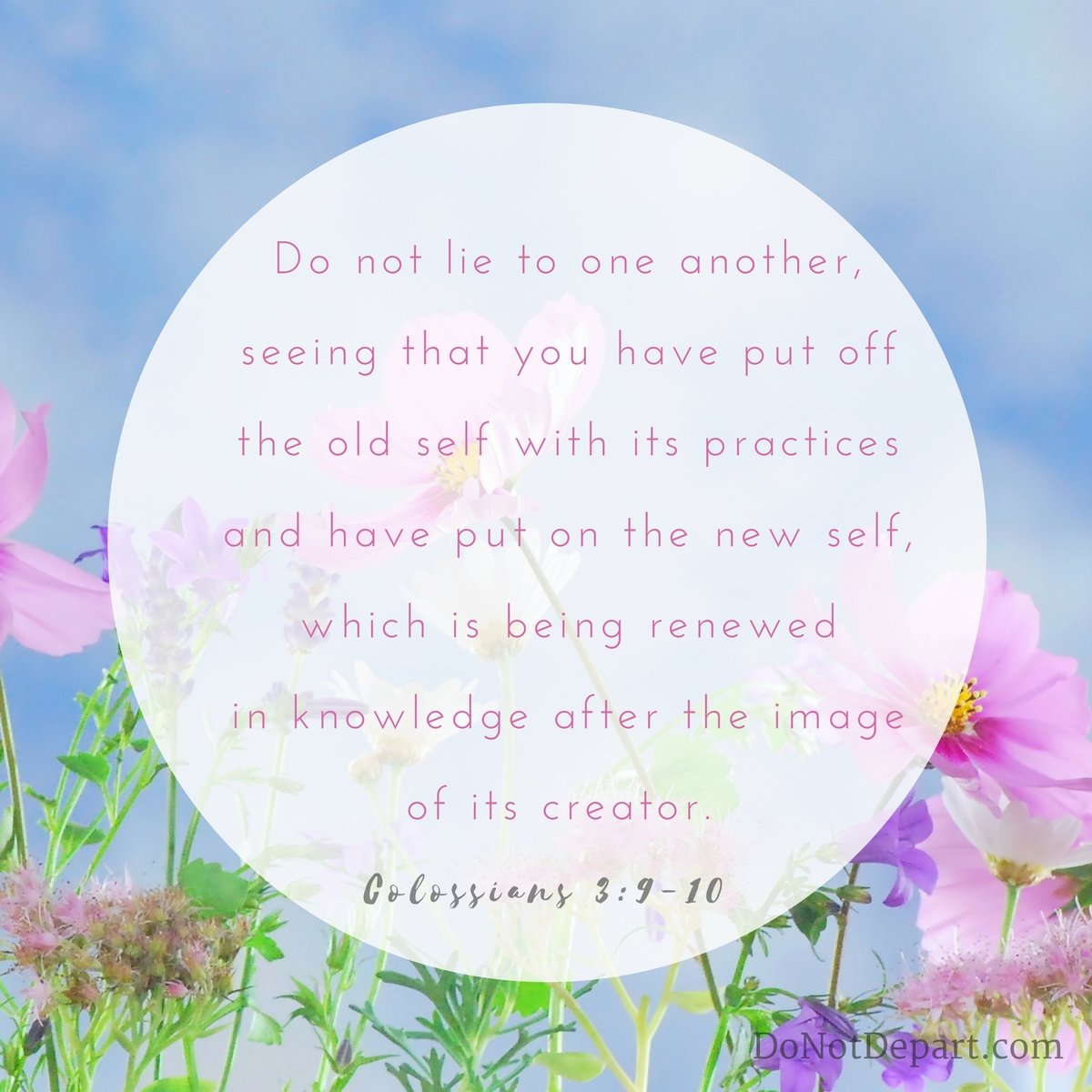 Memorize This Week
Group A
9 Do not lie to one another, seeing that you have put off the old self with its practices
10 and have put on the new self, which is being renewed in knowledge after the image of its creator.

Group B
12 Put on then, as God's chosen ones, holy and beloved, compassionate hearts, kindness, humility, meekness, and patience,
As you study our memory verses each week, does one word or phrase stand out to you each time?
Is there a word or phrase in this week's verses that you want to dig deeper into?
"Renewed" is one word of interest. It's the Greek word G341 anakainoo, meaning "to cause to grow up, or new strength and vigor given to one."
It's derived from two Greek words, G303 ana, meaning "into the midst, or again," and G2537 kainos, meaning "new or recently made or fresh."
"Renewed" is used only by Paul in the New Testament, found in Colossians 3:10 and also 2 Corinthians 4:16,
"So we do not lose heart. Though our outer self is wasting away, our inner self is being renewed day by day."
2 Corinthians 4:16
As you meditate on our verses this week, remember that you are being renovated, freshly strengthened each morning through the recognition of who you are as God's heir.
"Now you are wearing a new life, a life that is new every day. You are growing in your understanding of the one who made you. You are becoming more and more like him."
Colossians 3:10 (ERV)
Next Week
Group A will memorize Colossians 3:11 and Group B will stay with Colossians 3:12.
Your Word?
Is there a different word or phrase that stands out to you in Colossians 3:9-10 or Colossians 3:12? We'd love to hear your thoughts.