One of my favorite Bible passages is Psalm 23. I love the image of God shepherding us, and leading us beside still waters.
"The Lord is my Shepherd; I shall not want.
He maketh me to lie down in green pastures:
He leadeth me beside the still waters…" – Psalm 23:1-2
Isn't the image of peace almost tangible here? The still waters sound inviting because He is a trustworthy Shedperd who protects and cares for our needs. When I read the words in David's song, I feel contentment and trust. I know beyond a doubt that He loves me!
Like in Psalm 23, God often uses beautiful imagery to express meaning. But His word also contains symbolism, and straight, literal descriptives and narratives in His Word.
And some things, He repeats.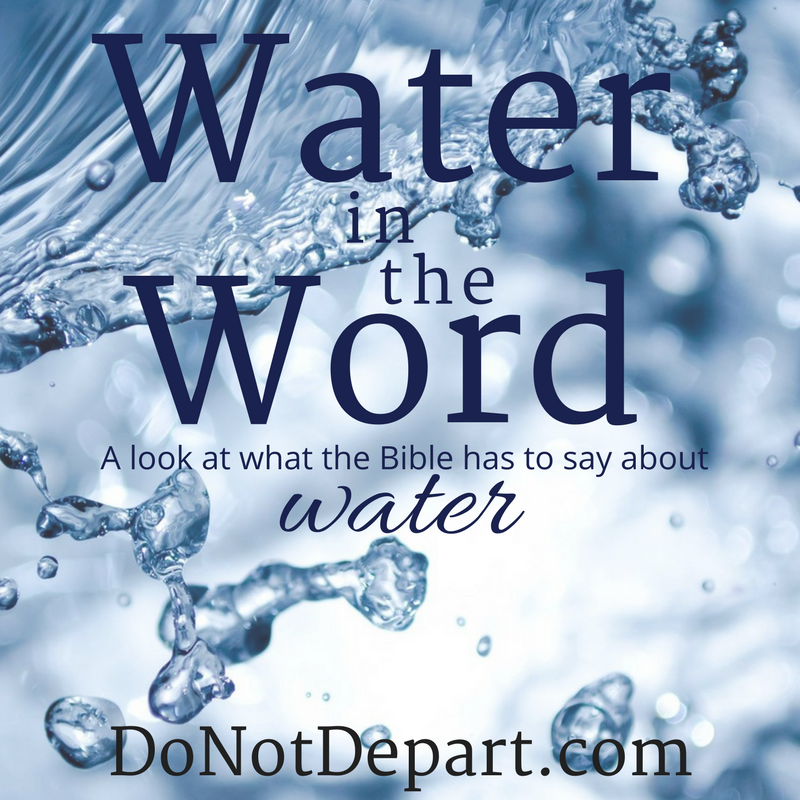 Over and over again throughout the Bible water is mentioned. Whether water is used to describe judgement, cleansing, identification, thirst quenching, life, or even service, we can know that the topic of water is one of significance in Scripture.
 "But whoever drinks of the water that I will give him will never be thirsty again. The water that I will give him will become in him a spring of water welling up to eternal life." John 4:14
This month, we plan to dive deep into the Word and discuss water. We'll look at various aspects of the waters God mentions, and draw out lessons that can touch our hearts today.
We hope you'll join us!
Do you have a favorite Bible verse or passage about water? Share with us in the comments or on social media!
Blessings,
Ali
[Tweet "Water in the Word. A month-long look at what the Bible says about water."]