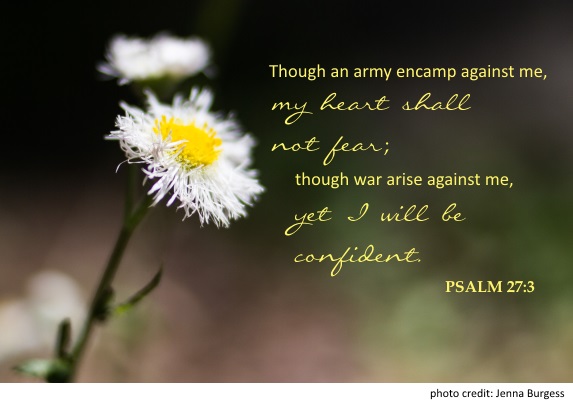 Regardless of what faces you this week, at your core you need not be frightened. God has this. He has you. Your confidence can stand strong because He is strong.
We're memorizing Psalm 27:3 this week. Will you join us?
Though an army encamp against me, my heart shall not fear; though war arise against me, yet I will be confident.
Psalm 27:3
This Wednesday, will you join our link-up? Write a blog post about scripture memorization and/or Psalm 27, then link it here December 3.