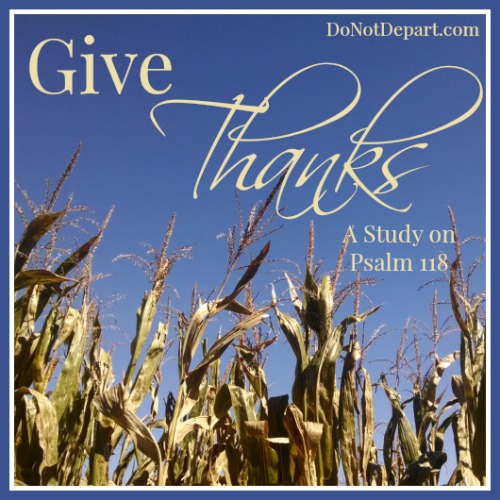 Thank you for studying Psalm 118 with us this month!
We've remembered that we can always remain grateful because He is good, His love lasts, and He is our salvation.
As we stated in the introduction post this month and as Psalm 118 stated in verse 1, it bears repeating:
"Oh give thanks to the Lord, for he is good; for his steadfast love endures forever!" – Psalm 118:29
We pray you and your families praise and thank Him today, and that we all see His abundant love all around us, no matter what form your weekend takes.
And, we are thankful for you, our readers. Thank you for growing and learning with us!
Happy Thanksgiving!