Sometimes, in the busy-ness
of life,
of lists,
of limitations,
I forget to pause and take a deep breath.
So it helps if I step outside,
stop,
breathe.
Particularly if that outside is in the mountains.
Sometimes I've tried to figure out why the mountains move me so greatly.
But I don't think I really need to know.
I think it's just one way God wired me to see, feel, remember, praise.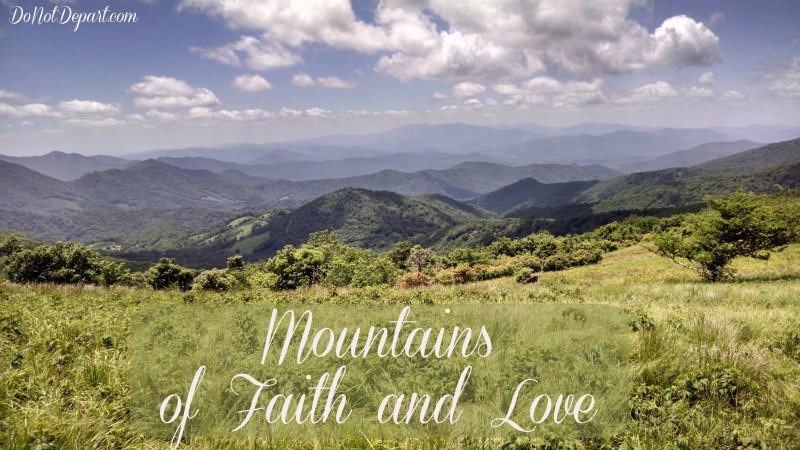 When I linger outside in the mountains God created,
I don't feel like its bigness is intimidating,
the way a man-made skyscraper might be.
Instead, I feel a peace. Perhaps a reminder of presence.
"Your love, Lord, reaches to the heavens,
    your faithfulness to the skies.
Your righteousness is like the highest mountains,
    your justice like the great deep.
    You, Lord, preserve both people and animals.
How priceless is your unfailing love, O God!
    People take refuge in the shadow of your wings." – Psalm 36:5-7 (NIV)

"Lord, you have been our dwelling place
    throughout all generations.
Before the mountains were born
    or you brought forth the whole world,
    from everlasting to everlasting you are God." – Psalm 90:1-2 (NIV)
When I explore the forested hills, rocky terrain, and wind-swept fields God created,
I see how our God is a creative God,
tempering various kinds of beauty out of one land.
"For the Lord is the great God,
    the great King above all gods.
In his hand are the depths of the earth,
    and the mountain peaks belong to him.
The sea is his, for he made it,
    and his hands formed the dry land." – Psalm 95:3-5
When I come to a mountain stream God created,
I'm reminded of how perseverance carves the best path,
slowly, surely,
with rocks and bumps along the way,
but also smooth sections and even glorious waterfalls, too.
"And let us run with perseverance the race marked out for us, fixing our eyes on Jesus, the pioneer and perfecter of faith." – Hebrews 12:1b-2a (NIV)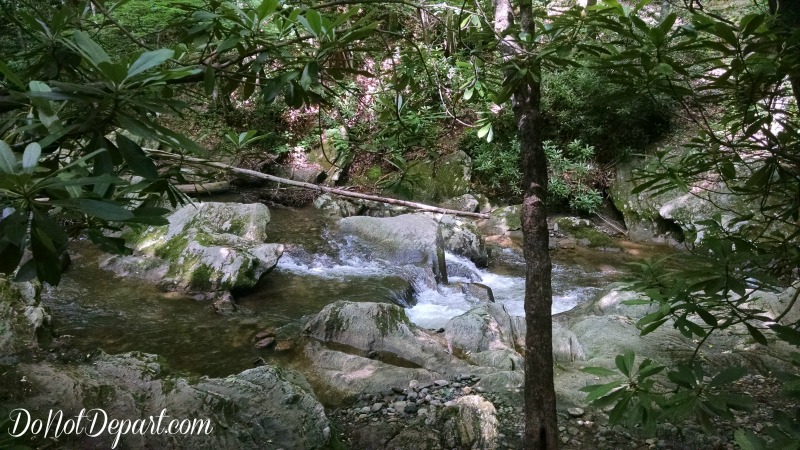 But, in all this marvelous creation,
all these reminders of presence, creativity, perseverance, faith,
the mountains most remind me of love.
I love them, and the God who created them loves me.
And I can stand by that even when I trip, doubt, fail,
because of faith
and because of grace.
"If I have the gift of prophecy and can fathom all mysteries and all knowledge, and if I have a faith that can move mountains, but do not have love, I am nothing." – 1 Corinthians 13:2 (NIV)
Want further Bible study and application?
1. Read Psalm 65 for a beautiful look at God's creation and provision. How can you look at your surroundings today and see evidence of this?
2. Use your surroundings to create something that reminds you of faith, perseverance, and love. Create with whatever medium you choose – paint, words, photographs, crafts, pieces of nature, etc. Create inspired from God's creation.
3. Praise God for all of this and more with Psalm 98.
What aspect of God's creation reminds you of faith and love?