The Do Not Depart team is excited to be preparing something new for you – for the first time we will be offering a Bible study in conjunction with our Scripture memorization challenge!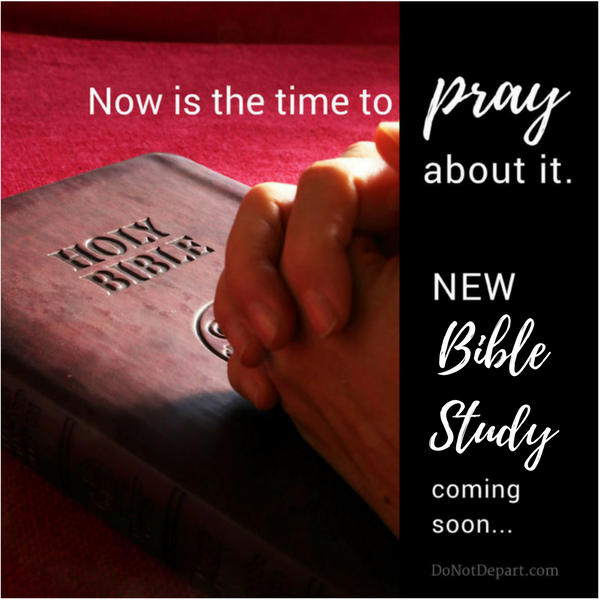 If you have been around for a while, you know that Lisa regularly organizes our
"Hide His Word" challenges
. With resources and suggestions for memorizing, these challenges have helped many tuck God's precious Word in their hearts.
For our newest challenge we will also be providing a printable five day Bible study to work on in conjunction with the memory verse. This is a way to dig a little deeper into each verse we will be memorizing – just five minutes a day is all it should take!
On Fridays we will post the study for the following week so you can print it out and be ready. Then each Monday, Lisa will share Scripture memory tips and resources to help you memorize that week's verse.
Lisa will be announcing the topic of our newest Scripture memory challenge and Bible study this coming Monday (9/11/17), so be sure to check back and register to join us!
On a personal note, I am really looking forward to this challenge and study, because I will be doing it with my 11 year old son and 15 year old daughter. They are amazing memorizers – they participated in Awana for several years, and are both actors, so they have lots of experiencing memorizing.
Me? I will have to review my post on 10 tips for old ladies who want to memorize Scripture! I'm kidding – the tips really are valuable for anyone. If you struggle with memorizing, you might find some helpful ideas.
We hope you will join us! And be sure to check back on Monday for the big Scripture reveal!
Save
Save
Save
Save
Save