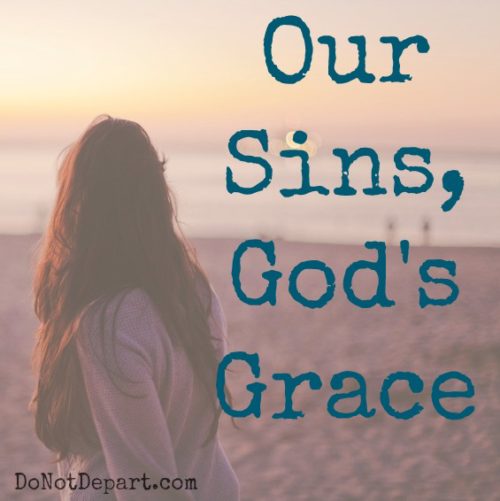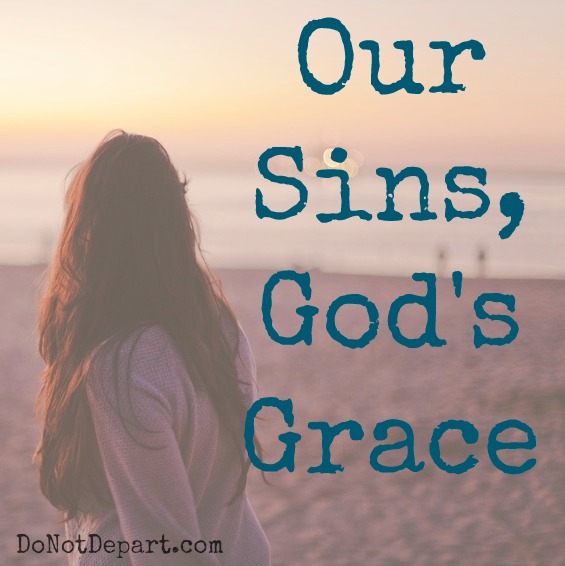 Oh,
sin.
It's a debbie-downer to the Christian life, isn't it? We'd rather talk about grace, love, and joyful things.
Rightly so. Grace and love are what Christianity are founded upon.
But we also need to remember sin. It's why Jesus came to us in the first place. It's by His death and the shedding of His blood that the ugly stain of sin is washed away.
The Bible mentions sins more times that I can find a record for. If you do some searching, you may find (like I did) estimates that "sin" is mentioned from 700 to 1000 in God's word.
But these estimates are off and here's why:
In the Old Testament alone, the top two Hebrew words used for sin exist 966 times. And there are eight different Hebrew words that depict sin.
In the New Testament, about 12 different words for sin exist and are used many hundreds of times.
So the estimates are off because not every word that means sin is translated specifically as "sin." Sometimes the Hebrew and Greek words used are put into English as "transgress", "err", "go astray", "wicked", and so on. That's why is't hard to get an accurate count.
"Blessed is the one whose transgression is forgiven, whose sin is covered. Blessed is the man against whom the LORD counts no iniquity, and in whose spirit there is no deceit." Psalm 32:1-2
But why is looking at sin so important? I mean, after all, don't we want to focus on grace?
Indubitably! But since sin is obviously an important issue to God, we'll be addressing it here at DoNotDepart. It's important for children of God to be aware of what the Bible has to say about sin because when we know, we can:
 avoid it
 repent when we do it
seek forgiveness
better realize all our precious Savior has done… and how great His love for us is!
Please join us this month as we look at sin from a Biblical perspective. We'll talk about some common sins many Believers struggle with or have encountered, the remedy for sin, the sweet grace that covers it, and the encouragement and hope the Bible offers us in regards to it.
Ali