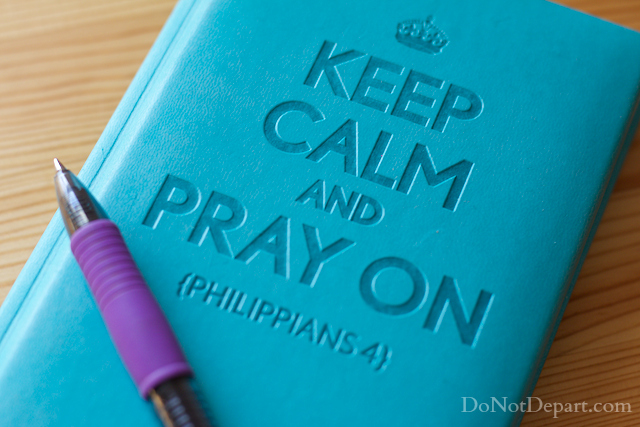 If the bible admonishes us to pray without ceasing,
why should you need to plan to pray
?
"Rejoice always, pray without ceasing, give thanks in all circumstances; for this is the will of God in Christ Jesus for you." 1 Thessalonians 5:16-18
The reality is that we live in a world fraught with distraction. Most people in the Western world spend their days, and even nights, scurrying from one task, event or device to another. Having a prayer plan can help you be intentional about spending time in conversation with God.
"Do not be anxious about anything, but in everything by prayer and supplication with thanksgiving let your requests be made known to God." Philippians 4:6
There is nothing off the table in our conversations with God. Bring every fear, need and joy to Him.
Let's make a plan!
Plan Times to Pray
Do you find you need to make a date to talk to your spouse without interruption? Making a "date" with God is analogous, yet even more important.
God is waiting to hear from you every moment of every day and night. The one who needs the "schedule" is you! You can still pray any time, but planning for certain prayer times may help you develop the habit.
There are many ancient Jewish and Christian traditions of scheduling prayer. These might be a useful starting point.
Tie prayer to specific activities. Do you pray when you wake up? Before meals? As you lie down to go to sleep at night? These are natural examples of associating prayer with certain times of day or activities. My dear aunt used to have a long car ride alone to work every morning – this was her time for a long chat with God. I know women who like to pray when they do dishes, knit, jog… the possibilities are endless.
Plan to Pray With Scripture
If you are struggling with prayer, you may find it helpful to pray using scripture. Here are some resources:
Plan to Pray With Others
Ask the Lord to show you someone you can ask to be your prayer partner. Meet regularly with her, either in person or by phone, to pray.
Join a prayer group at your church, or start one! You can also find prayer groups associated with community activities, especially schools.
If you are isolated geographically, find a Christian ministry online, like Hello Mornings or Good Morning Girls, and become part of a community who prays for one another.
Plan to Record Your Prayers
Writing down prayer requests helps you to remember! Some people like to actually write out their prayers to help them stay focused.
Keep a prayer journal. You can see my current journal in the photo above. It is absolutely beautiful to look back through my prayer journals and see what God has done!
Use on app on your smart phone to record and organize prayer needs, like PrayerMate, Echo Prayer Manager or Pray!
Set up a prayer binder. For some ideas, check out these posts from Kari at Stone Soup for Five: part 1, part 2, part 3
Make a prayer calendar
Create a prayer album to tuck in your purse
Plan to Read About Prayer
I don't think we will ever fully understand prayer, but it is a blessing to try. Reading about prayer can be another fruitful endeavor as you seek to grow as a prayer warrior. Here are some books to consider:
– What Happens When Women Pray by Evelyn Christenson
– A Praying Life: Connecting with God in a Distracting World by Paul Miller
– The Complete Works of E.M. Bounds on Prayer by E.M. Bounds
– Prayer: Experiencing Awe and Intimacy with God by Timothy Keller
– Becoming a Prayer Warrior by Elizabeth Alves
Be Inspired!
I can't skip recommending the absolutely wonderful movie War Room! If you want to get fired up about the power of prayer, give yourself a treat and make the time to watch this movie!
I hope that you have found some new ideas today that will help you as you become more intentional about meeting with God in prayer this year. Are there prayer resources that have blessed you that I did not include? Please share them in the comments!