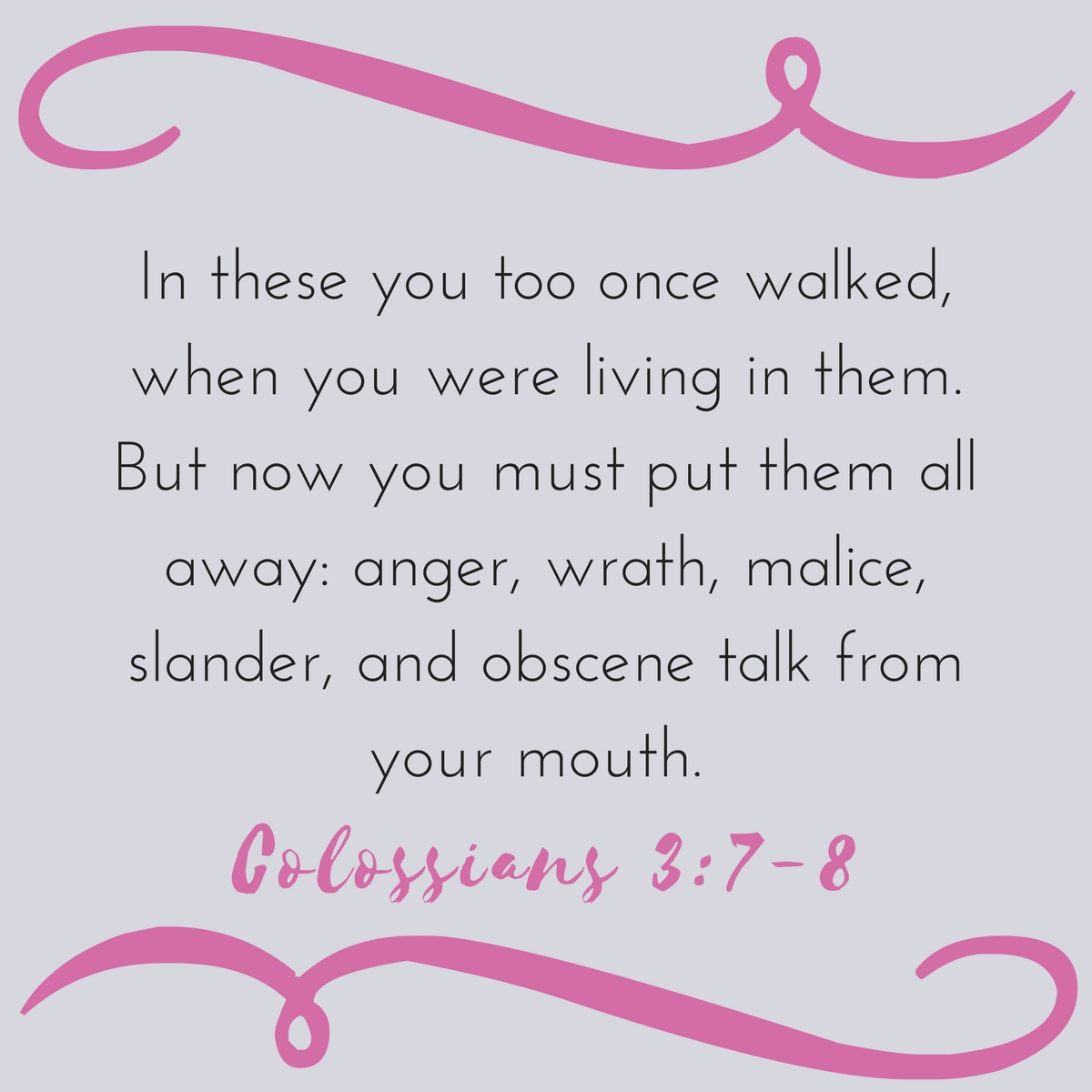 Memorize This Week
Group A
7 In these you too once walked, when you were living in them.
8 But now you must put them all away: anger, wrath, malice, slander, and obscene talk from your mouth.

Group B
3 For you have died, and your life is hidden with Christ in God.
Read Colossians 3:7-8. More sobering words, yes?
As we memorize them this week, let's take time to remember our past so we can do better in our future.
Occasionally looking back to where we were, can help us appreciate where we are now.
Let's not forget where we come from.
Let's not forget what we're still capable of.
Let's not consider ourselves more holy, more righteous, or better than others.
Whatever your past sins, be grateful for the price Jesus paid for them. Thank God for forgiving them.
And move forward this week in recognition of how far you've come, and what you've put away.
Next Week
BREAK
We will not be learning new verses next week (May 29-June 4). Use the break to catch up or to review what you've already learned.
We'll return to Colossians 3:9-10 (Group A) or Colossians 3:12 (Group B) on June 5.