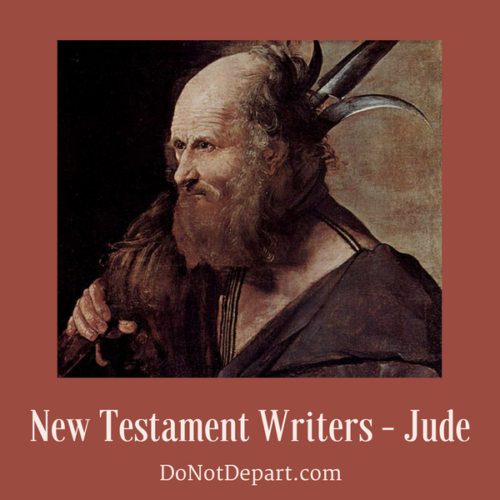 The book of Jude, comprising twenty-five verses, is so short that it is not broken into chapters. As they have for many other writers of the Bible, scholars have pieced together a picture of who Jude probably was based on textual clues within his letter, as well as other Biblical and historical texts.
Most scholars believe that Jude was a half-brother of Jesus. He identifies himself as a brother of James (Jude 1). James would have been well known among the believers as the leader of the church in Jerusalem.
In Matthew 13:55, James and Judas are listed as brothers of Jesus. The Greek name in both Mathew 13:55 and Jude 1 is Ioudas; English translators shorten the name in the book to Jude, likely to avoid association or confusion with Judas of Iscariot.
It is unclear when Jude was written, probably some time in the period between 65 and 80 AD.
Similarities between Jude and 2 Peter 2 have led scholars to question whether one derived from the other. There is disagreement as to which would have been first.
Audience:
Jude was writing to fellow believers. In verse one he referred to them as "called, beloved in God the Father and kept for Jesus Christ." These are brothers and sisters who had once been fully convinced and knowledgeable about Jesus (Jude 5), but had begun to be swayed by false teachings.
Writing Style:
Jude wrote passionately, using references to Hebrew Scripture (the Israelites' exile in Egypt, the destruction of Sodom and Gomorrah, Enoch, and more). He was a brother pleading for those whom he loved to pay attention before it is too late. He employed fearsome imagery to sway his readers: "eternal chains under gloomy darkness" (Jude 6), "wild waves of the sea, casting up the foam of their own shame" (Jude 13), "wandering stars, for whom the gloom of utter darkness has been reserved forever." (Jude 13)
Main Themes in Writing:
Jude was alarmed by the apostasy he was seeing in the Church. He condemned false teachers and warned fellow believers of the profound spiritual danger that following false teaching put them in.
"Against the corrupters and skeptics Jude writes with a vehemence that in the NT is without a parallel." (William G. Moorehead)
Jude's main goal was to save the souls of his brethren. Yet his final admonition is filled with the encouragement and hope that all believers need:
"But you, beloved, building yourselves up in your most holy faith and praying in the Holy Spirit, keep yourselves in the love of God, waiting for the mercy of our Lord Jesus Christ that leads to eternal life. And have mercy on those who doubt; save others by snatching them out of the fire; to others show mercy with fear, hating even the garment stained by the flesh." (Jude 21-23)
Jude did not leave his readers with just a list of what to avoid. He gave them practical advice for what to do:
build up your faith
pray in the Spirit
keep yourself in God's love
wait for Jesus' mercy
have mercy on doubters
snatch sinners from the fire
show mercy with fear
Imagine how world changing it would be if all believers had as deep a passion for the truth as Jude had!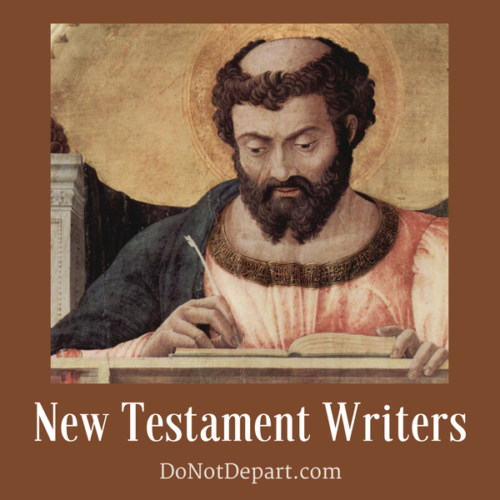 Painting of Jude by Georges de La Tour (1593-1652)
Save
Save