How does your family memorize Scripture together? Do you use song to help memorize?
So many of us – kids and adults, both – respond well to using music to memorize anything, from the alphabet to days of the week to Scripture.
We've talked about Seeds Family Worship multiple times on this site (click here to see all the posts that mention this wonderful group), and we're happy to share that they have a new album out now!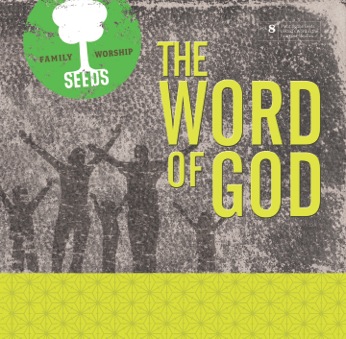 The Word of God – a new album from Seeds Family Worship
Last week, Seeds Family released The Word of God. This album has 12 songs, all focusing on characteristics of the Word of God and how we can and should react and use the Word of God in our lives as believers.
Read more details about this album at Caroline's review.
Patti will also be reviewing Seeds Family Worship and this new album on her site.
What are you favorite songs to memorize Scripture as a family?