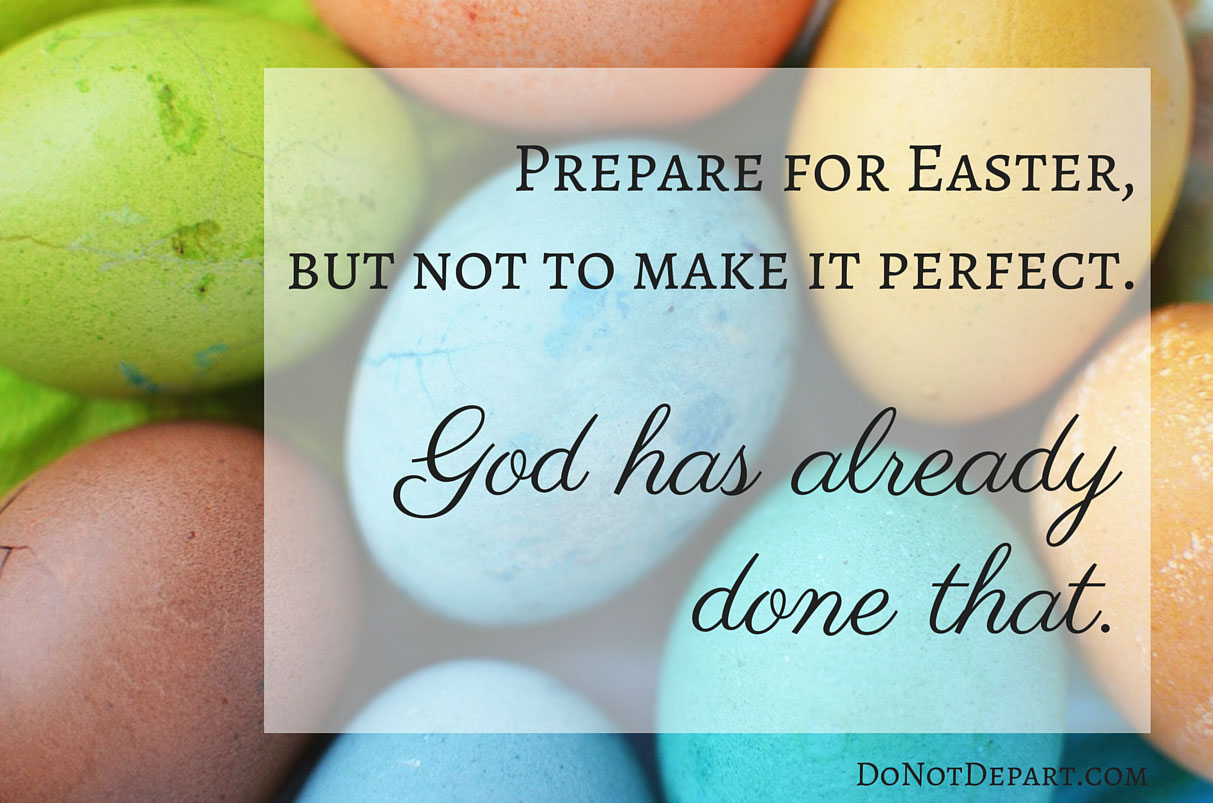 Getting ready
Sometimes it feels like a lot of work to get ready for Easter.
We search for the right clothes, matching bows for our girls and ties for our guys. We buy chocolate bunnies and dye eggs. We gather the family for early church and cook Easter lunch for afterwards.
It can make a girl tired.
But isn't resurrection really the opposite of work?
The Valley of Dry Bones
Read this crazy vision in the Old Testament in Ezekiel 37:1-14. God tells Ezekiel to look at a pile of dry bones. The bones don't move. They don't work. They're dead.
Until . . .
God sends wind to breathe life into the bones. The bones suddenly take a deep breath. They stand up. And they become a great army.
Can we do that, too?
Take a Deep Breath
As we prepare to celebrate the resurrection of Jesus this month—His return to life after a deep breath from the Father—may we remember to breathe deeper ourselves.
Breathe in rest
Let's rest from our striving to make all things perfect. In things that really matters, Jesus has already finished the work.
Breathe in satisfaction
Be content with God's grace. His gift is enough; there's nothing more we need add to its perfection.
Breathe in gratitude
Thank God that we don't have to resurrect ourselves. God takes our stony hearts and brings them to life through the breath of His Spirit.
We may still make preparations for Easter, but not to make it perfect. God has already done that.
It's not about things we've done or are going to do.
It's about what God has done and who He's made us to be—alive!
To Do:
Read Ezekiel 37:1-14.
Sit quietly and imagine the scene.
Use your breath to thank God for breathing life into you through the life of Jesus.
How do you prepare for Easter? What do you enjoy most about it? Please share in the comments.