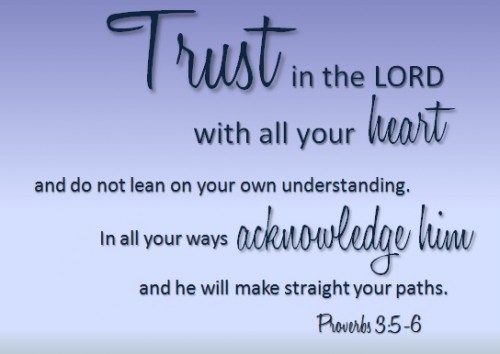 Think about what consumed you last week: what did you talk most about, obsess about getting (physical or emotional), spend time worrying over?
Might that reveal what you're actually trusting in?
It's one thing to say we trust in the Lord.
It's another thing to do it.
One way to grow more trust is to acknowledge Him more often. Remember: He's the one in ultimate control of your daily situations, your next breath, your very life.
And His being in control is a good thing.
This week we're memorizing Proverbs 3:5-6:
to put more confidence in the Lord
to rely less on our own abilities
to recognize He is the one who clears a path for us.
Won't you join us?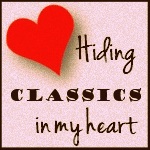 It's our next to last week of memorizing classics!
What do you worry most about?
What does that say about where you place your hope?
What is one way you can more consciously depend on the Lord this week?
Please tell us what you think.