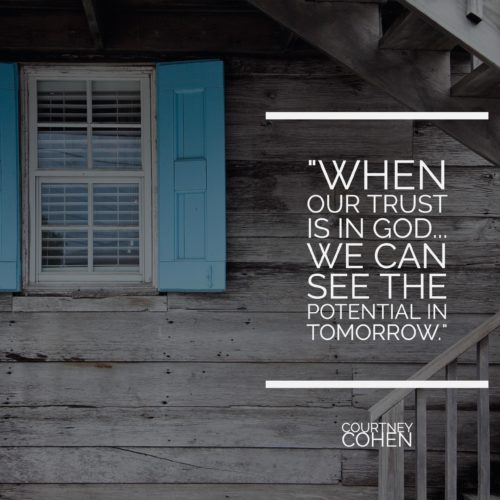 The day I realized my hope had died I stood in worship, surrounded by women, all praising God. The conference had only been going for one day and the theme had nothing specifically to do with healing.
But there I stood – hopeless, no longer awaiting healing – assuming my prayers would never be answered.
The speaker had finished her message and moved into prayer and prophesy, uplifting especially those in the room with autoimmune illnesses. I stood to receive prayer, again, not expecting much.
I had come to this conference as part of an annual tradition, my time with women to press into God's presence. Just days before, I'd finished the manuscript for my second book, Chronic Healing – or so I thought. Eleven chapters chronicled my journey living with Type 1 diabetes and the multitude of ways God has brought healing to my soul, though not yet to my physical body.
Yet in that moment of prayer, hearing the prophetic decimation of autoimmune disease declared, hope stirred in my soul for the first time in years. And the Lord spoke to me: "There is one chapter yet to write. You have a chapter twelve."
Throughout Chronic Healing, I'd poured out how God had brought healing to my wounds, food addiction, slothfulness, denial, fear, self-pity, and many more areas. But since I didn't understand why years of prayers for physical healing had gone unheeded, I thought I'd better leave that one alone and chalk it up to God's unsearchable ways.
And yet, in that moment, God called me to face the very thing I feared most: that hope was vain because physical healing would never come this side of heaven.
"…but we ourselves, who have the firstfruits of the Spirit groan inwardly as we wait eagerly for adoption as sons, the redemption of our bodies. For in this hope we were saved. Now hope that is seen is not hope. For who hopes for what he sees? But if we hope for what we do not see, we wait for it with patience. Likewise the Spirit helps us in our weaknesses. For we do not know what to pray for as we ought, but the Spirit himself intercedes for us with groanings too deep for words…And we know that for those who love God all things work together for good, for those who are called according to his purpose." Romans 8:23-26, 28 (ESV)
My physical body longs for redemption. The Holy Spirit within me intercedes on my behalf when my understanding wanes and my strength fails. He helps me walk in patience through this circumstance which weighs heavy on body and soul. And in the midst of it all, God will take each trial, each pinprick and injection, each high and low, each decision to eat or abstain, to move or rest – He will take every thing and work them together in His tapestry of good purpose, not only for my life, but for those He allows me to touch as well.
My fear that hope was vain was a lie. A lie from my enemy, not a truth from my Father.
"…Love hopes all things…" 1 Corinthians 13:7
Is there a lie standing in the way of your hope today?
Facing a chronic condition often feels like an endless hamster wheel of managing and maintaining. Few others seem to grasp what it feels like to live a life of constant monitoring, questioning every activity. Simply put, it is often lonely.
Tears for me tend to come every few months, when the spinning wheel overwhelms me again. I used to hide my tears from my children, attempting to put on a bold face, not allowing them to see how my soul was pressed.
Yet, only a few months ago, while my family worked to finish a renovation project in our garage, I swayed, dizzy. Making my way inside, I checked my sugar levels, which were low, ate in order to correct them, and lay down on my bedroom floor, face in the carpet. And the tears came once more.
My kiddos, concerned, came looking for me after just minutes away. They saw me crying, tears seeping into the floor. My daughter brought me a tissue, then laid her body on the floor, snuggled up right next to mine. My son, too, lay down on my other side. I lay sandwiched in their love and compassion.
For years, I'd sought to protect them from seeing my weakness. And yet in this moment of weakness, of brokenness, the Lord sent my sweet children as gifts to demonstrate His tenderness, His love, His nearness.
Chronic Healing emerged as a witness testifying to the grace of God and the defeat of the enemy in my life, so that you may experience them in yours. Chapter twelve did come, declaring renewed hope, declaring God's truth: Healing is On the Way!
There is reason to hope. There is healing to be had in spirit, soul, and body. Perhaps the timing of it all is beyond our comprehension. But nothing is beyond Him.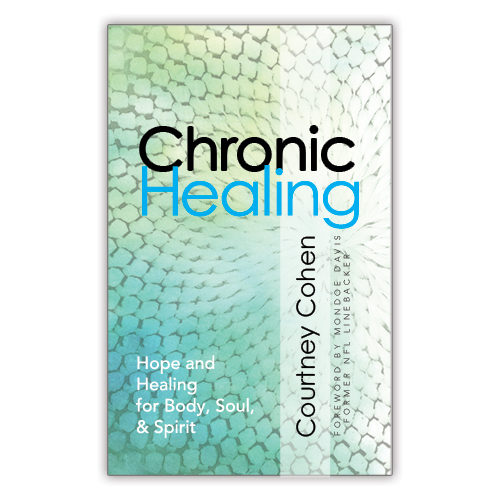 Chronic Healing is NOW Available! When does a chronic condition open the way for God to move miraculously? Courtney shares her raw testimony here of living with Type 1 diabetes in the midst of experiencing a healing God. Order your copy today!
[Available at: chronichealingbook.com and Amazon] ​
---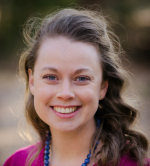 For Courtney Cohen, everything comes down to two questions: Who is God? And, who has He designed us to be? Whether she's writing, speaking, or homeschooling her children, these questions propel her forward.
Author of Refining Identity and Chronic Healing, Courtney passionately pursues helping others come to know the "I AM" as their closest Friend. Courtney is married to Steve, her most radical supporter, who also keeps her real. They have two children who, simultaneously, bless her socks off and keep her on her toes. Stay in touch with Courtney at her blog, IAM.NowFound.org.
---
Save
Save