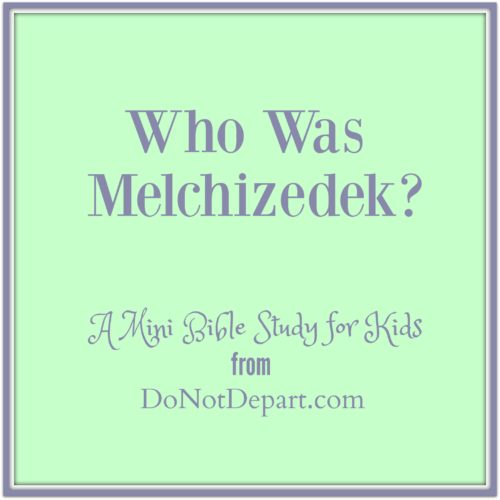 Have you ever been reading along in the bible and suddenly bump into a name that seems to be coming out of nowhere? Knowing figures from the Old Testament greatly informs our understanding of the New Testament. And the name Melchizedek is an important one in the book of Hebrews.
There is not a lot known about Melchizedek, but the fact that Jesus is compared to him means he is worth the time to study! He also shows up in Genesis right after a pretty amazing battle, so his story can be a fun one for kids to dig into. Just download and print this short bible study: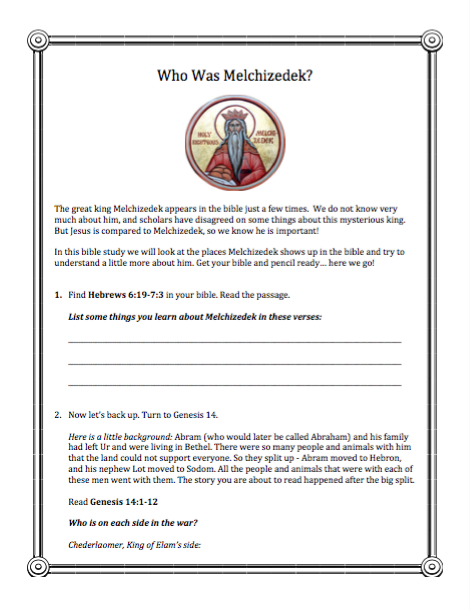 I recommend you work through the study yourself first, or do it alongside your children, so that you can be involved in discussions with them about Melchizedek and the light his life sheds on the person of Jesus. If you have younger children, focus on reading the scripture passages together. You could have them illustrate parts of the Genesis story we reference, after you read it aloud.
If you come across any awesome kid-friendly references on Melchizedek, please share them in the comments so other families can find them too!